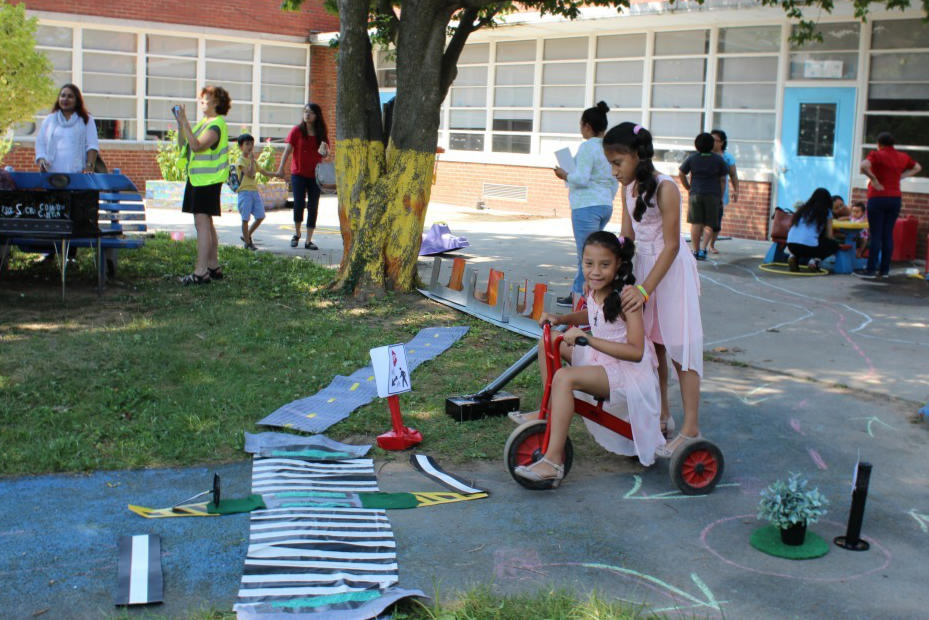 Community
RI Bike creates and promotes projects and programs to bring everyone together – experienced riders, those just getting started, and those who haven't biked yet!
Traffic Gardens
NEW in 2021! We're designing and implementing two pop-up traffic gardens to allow adults and children to practice cycling skills in a safe, off-road location. (Above image from a traffic garden in Washington State)
Traffic Gardens are a space where riders can practice riding skills on a realistic course in a fun, safe environment away from motor traffic. We propose to develop a festive environment with small giveaways, a helmet fit check station and a bike repair technician for quick tune-ups.
In addition, we will offer free instruction to all participants.
Traffic gardens will benefit several different types of riders. These events help young riders with little riding experience and older "interested but afraid" riders.
Traffic Gardens are a low-risk practice environment:
Boosts riders' confidence
Builds knowledge and physical skills
Is a fun, festive atmosphere.
Skill building, direct instruction, tuned up bikes, light sets and properly fitted helmets all
contribute to more predictable behavior on the roads. This, in turn, will help make the streets safer for all!
---
Light Up the Night
Light Up the Night helps make cycling safer.
Each year we provide free bike light sets to residents. In 2020, we collaborated with the Providence Community Libraries to distribute about 150 lights across the city. Just look at some of these happy cyclists!
This FREE program relies on the generous support of corporate and individual sponsors. Be a part of Light Up the Night 2021!
Sponsor Light up the Night!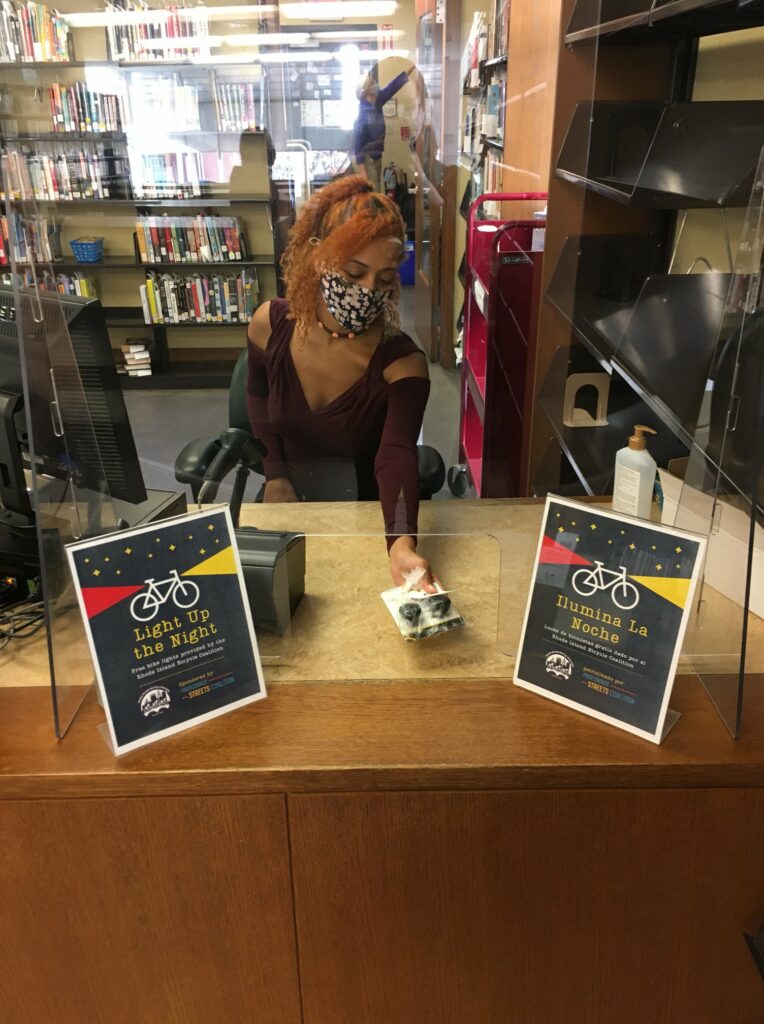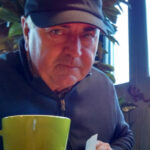 Why I Bike - John S.
Biking is an integral part of my life. Whenever I run into a friend or acquaintance, the first question I am always asked is, "did you bike here." More often than not the answer is yes.
...read more