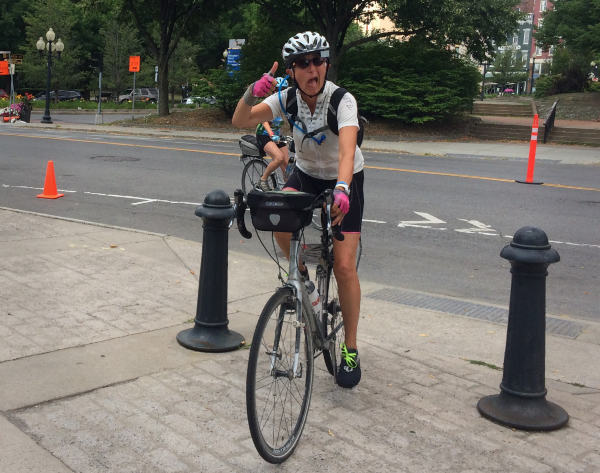 Get in Touch
RI Bike wants to hear about everything cycling in your corner of the state. We can answer questions about any of our programs, offer guidance when we can, or point you in the right direction.
Volunteer
RI Bike is Rhode Island's statewide bicycle advocacy organization and we want YOU to join us!
You can help make cycling safer, more accessible and a lot more FUN in Rhode Island.
Volunteer Opportunities
Bike Valet
Events
Committees
Legislative
Ways and Means
Education
Technology
Media/Publicity
Board
Why do YOU Bike?
RI Bike's 'Why I Bike' stories are a great way to learn about our cycling neighbors and to show all the ways people bike in Rhode Island. If you'd like to share your story, let us know.
Contact
Mailing Address
Rhode Island Bicycle Coalition
PO Box 2454
Providence, RI 02906
Can't find what you're looking for? Please contact us with the form below. We'll get back to you quickly.