About RI Bike
Since 2004, the Rhode Island Bicycle Coalition has worked to create safe & accessible biking in for all.
Our dedicated board, volunteers and members envision safe & connected bike routes separated from traffic within easy reach of all Rhode Islanders.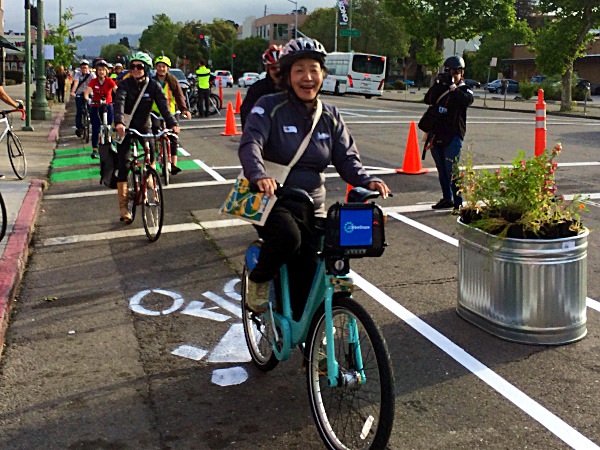 Advocacy
Bicycles are a key part of a successful mobility network. Transportation, personal mobility, recreation – RI Bike works with all levels of local and state government to prioritize active transportation in all planning decisions. Find out more about RI BIke's advocacy work.
Education
If you want to be more safe, comfortable and confident on a bike, RI Bike can help you build the skills and confidence you need with in-person instruction and at-home resources. Find out more about RI Bike's educational programs.
Community
Events, Group rides, activities and more! RI Bike is in the community – riding, spreading the word and having fun! Find out more about the RI Bike community.

In the Legislature
RI Bike has helped craft and pass laws to make cyclists and pedestrians safer on the streets.
Frank's Law – Safe passing legislation
Hand Held Ban – For safe driving
Bicycle Mobility Plan

– part of the State's Long Range Transportation Plan

Vulnerable Road Users Act – to protect all
Work ongoing
Electric Bicycle Bill – to clarify the use of electric bicycles across the state
Roadway Safety Act – to ensure current law supports safe cycling
Partners
RI Bike is an active member of these local, State and regional organizations.
East Coast Greenway Council
Statewide Traffic Safety Coalition
Providence Streets Coalition
Paths to Progress
Rails to Trails Conservancy
We also work closely with advocacy groups around the State.
Bike Newport
Friends of the South County Bike Path
Blackstone Valley Tourism Council
Woonasquatucket River Watershed Council
Bike Tiverton
Meetings
As part of the ongoing work to track issues important to Rhode Island cyclists, we monitor and raise our voices at State and local meetings where big decisions about policy, legislation and infrastructure are made.
Statewide Planning – Transportation Advisory Council
Providence Green and Complete Streets Council
Providence City Council
In addition, we act as the designated key stakeholder for projects across the Ocean State. In this capacity, we review projects, attend preliminary presentations and consult with local agencies.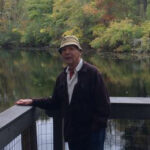 Why I Bike - Barry
I joke I went from 8 million (NYC) to 8000 (Davis CA) in 1961 just as the U of California was planning a vast expansion fully incorporating bicycling and discouraging cars. I didn't have a car so did all my travel by bike as did most others.
...read more
Latest News