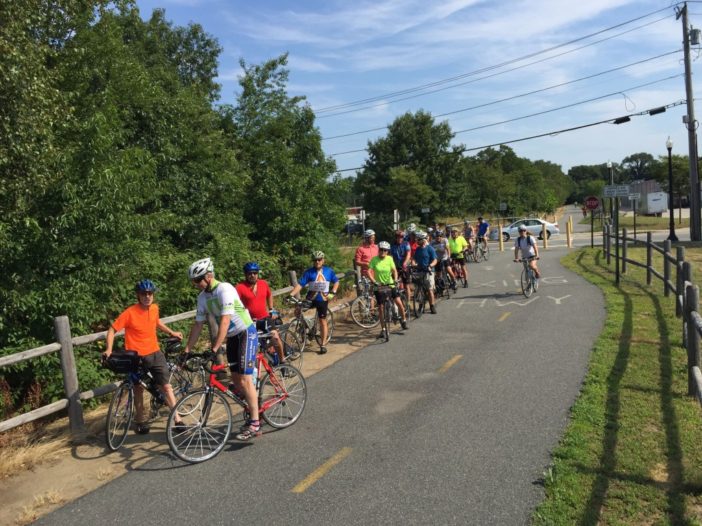 The Rhode Island Bicycle Coalition sends regular email updates on our work to our members. Join today to get involved! This is the update from August 17th, 2015.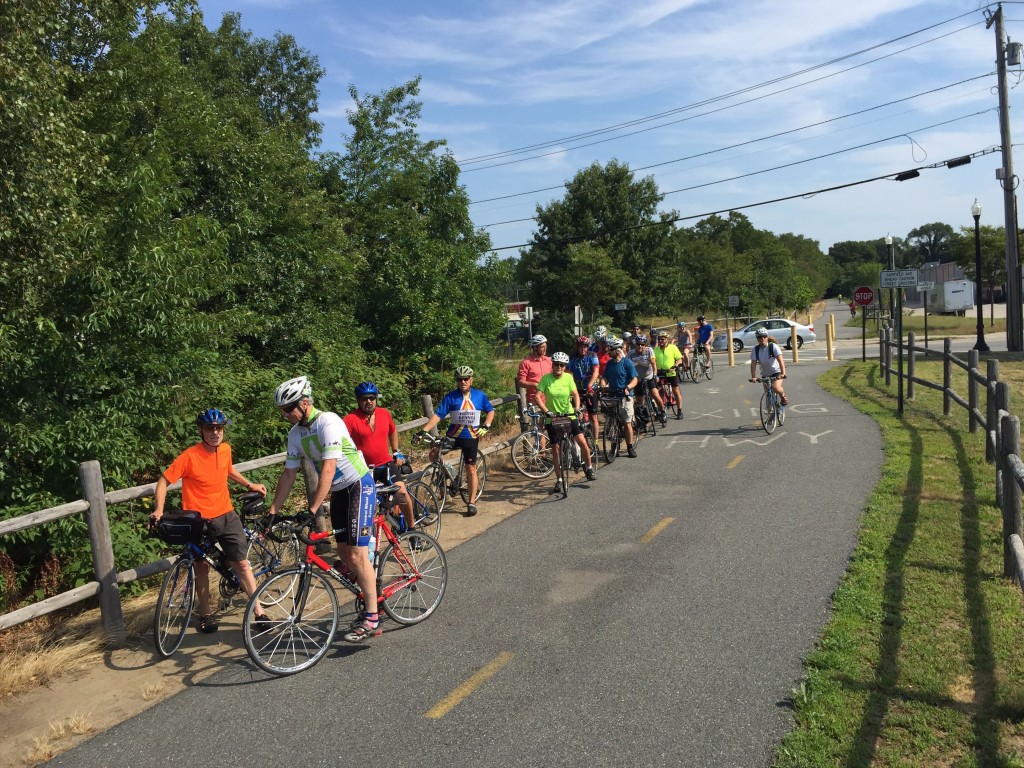 We had a number of exciting things happen last week. First, we had our monthly meeting in Newport. There was great discussion about what's going on in Newport and statewide; we encourage you to attend these monthly meetings to stay in the loop! They are held on the second Monday of each month from 6-8pm, often at Flatbread Company off of Providence's Thayer Street.
We also had two informative meetings with Deputy Director of RIDOT, Pete Garino. Read the full report here about what we learned.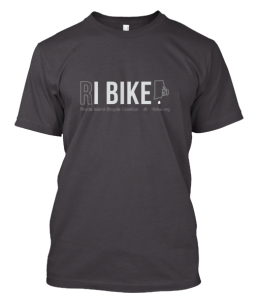 We launched a new product that you can own! It's a shirt, with a sweet design on the front. We made our minimum goal in less than 24 hours, and you have just a few weeks to get yours! Get it now.
On Thursday, we toured the South County Bike Path and explored its potential connections to URI and Narragansett Town Beach. We then met with the South Kingstown "Healthy Places by Design" group, which is doing heroic work blazing a trail for better bicycling and walking in South Kingstown. They are holding a cyclovia event in Peacedale on September 12, and we highly recommend you check it out.
We love the work of Social Enterprise Greenhouse. Their mission is to create positive social and economic impacts by supporting social entrepreneurs and enterprises with the tools and networks we need to thrive. They have recently moved into a new space in Providence's Davol Square, which includes a coworking space for member social ventures, called The Hub. On Thursday, RIBike was awarded a membership in The SEG Hub! We're thrilled to make use of SEG's offerings to cultivate a robust bicycling culture throughout the state. As part of our collaboration with SEG, RIBike also just posted several internships! Check out the postings, and if you know someone who might be a good fit, let Cayla at SEG know! With your help, we can certainly find a great match.
Finally, as pictured above, we collaborated with the East Coast Greenway Alliance on a ride to & celebration of the latest section of the Washington Secondary Trail to open, the Trestle Trail in Coventry. The ride was well attended, as you can see, with 22 people joining the bike train and an excellent turnout in Coventry including 4 of the 5 town councilors, representatives from RIDOT & DEM, and the daughter of Guy Lefebvre, the recently passed Coventry Parks & Recreation Director without whom this trail would not have been possible.
This week, we look forward to a meeting with our bike education partner organizations and the City of Providence to determine whether there might be an opportunity to provide bike education in the City's Recreation Centers. If you're interested in this topic or have anything else related to bikes that ignites your passion, get in touch! Email us at info@ribike.org or call 401-297-2153.