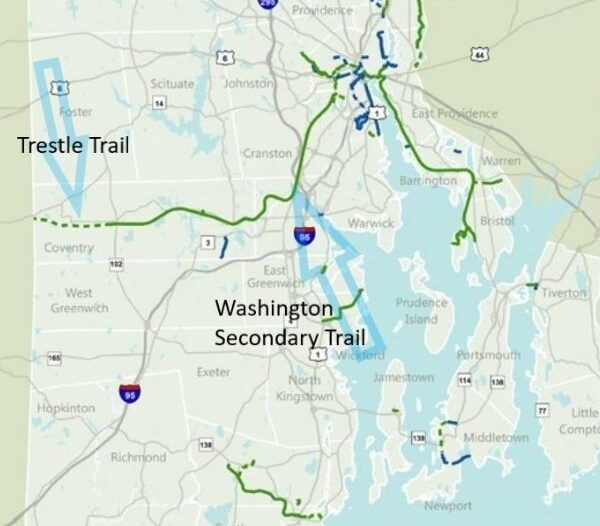 After being dropped off the State Transportation Improvement Plan by RIDOT in 2019, the Trestle Trail is once again on the table. Representative Langevin submitted the Trestle Trail as part of the member-designated project request.
Once completed, the Trestle Trail will connect the Washington Secondary Trail to the Connecticut border, creating a regional active transportation network. The project enjoys widespread public support and will be a key connector for both the East Coast Greenway and the Rails and Trails initiative between the Connecticut and Rhode Island borders and onto Providence.
Thank you to Representative Langevin for his leadership and support of active transportation in Rhode Island.