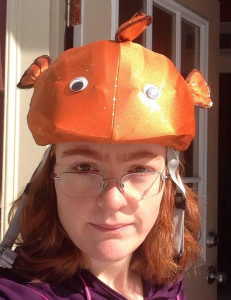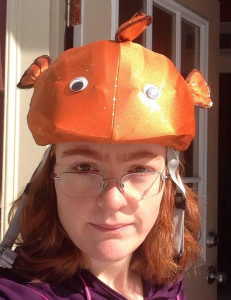 Sarah's tips
Sarah Mitchell of Pawtucket is not only a hardcore RIBike volunteer, she also knows things! At Bike to Beer last night, we were talking about bicycling in the rain, and following her initial cheeky advice of "just suck it up!" she had some great practical advice. If weeping skies make you reluctantly reach for the car keys, here are some great tips for smart rainy day cycling!
Take corners slower – road paint is very slick when wet
DON'T bike through puddles
Be extra extra cautious of train tracks – walk across the questionable ones
Ride with bike lights on – you're not visible through car windows anymore
Dress appropriately
If you park outside, a plastic bag over the bike seat will keep it dry
Post Ride:
If bike is covered in debris, gently wash it down with a hose or in the shower
Let bike dry completely
Lubricate chain when bike is completely dry
Sealskinz makes waterproof socks – recommended if you live in denial of the changing seasons and wear sandals year-round.http://www.sealskinz.com/UK/socks/thin-mid-length-sock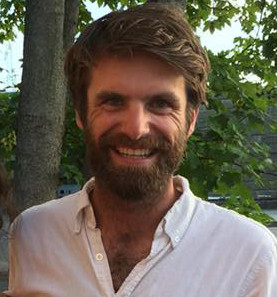 Tyson's tips
Edit: in response to these tips, Tyson Bottenus of Newport had his own thoughts about biking in the rain that he shared with our email list!
I had a fun (and extremely dry) bike commute this morning. It's taken me longer than necessary to optimize it, but here's my "gear list" for the best bike ride you'll ever have in the rain:
Rain fenders from Planet Bike
2. Rain jacket and rain pants from Helly Hansen. If I were cooler and had the money I'd totally spring for a Cleverhood
3. Rain booties from Carradice.
4. Oversized saddle bag from Carradice to hold all my rain gear.
5. Ankle strap from….RIDOT, I think?
There's a serious level of satisfaction when you can ride dry and comfortably in a wind-swept rainstorm.
Other tips from other people
Breathable rain pants/jacket (e.g. Mountain Hardware's Stretch Ozonic Pants). If you buy a cheap pair, you'll just sweat underneath and it'll be just as uncomfortable as if you had a regular pair of pants on.

Rain jacket/windbreaker (esp. if it has a hood that you can fit over your helmet. Don't do under, as then you can't hear traffic and such around you)
Waterproof shell pants (think ski pants but no insulation), and a size larger in order to fit over normal pants
Fenders

If you wear your normal outfit underneath, you can just shed the outer layer when you arrive at your destination. Bonus points if you do so in a public area where everyone will be shocked for a second before they realize you have clothes underneath wink emoticon