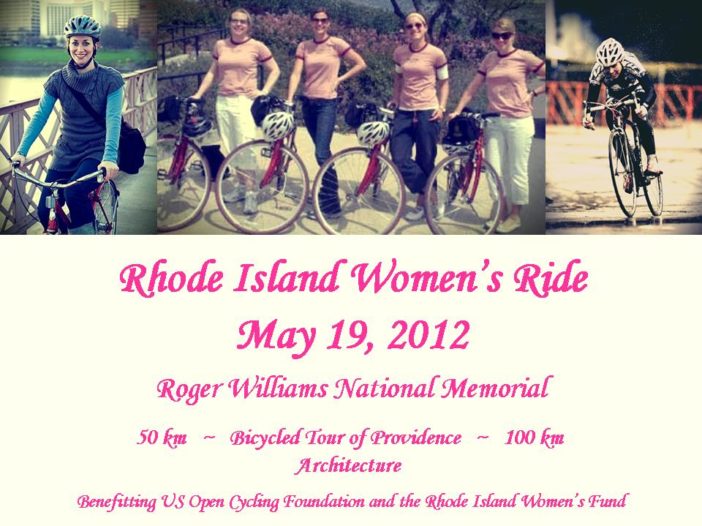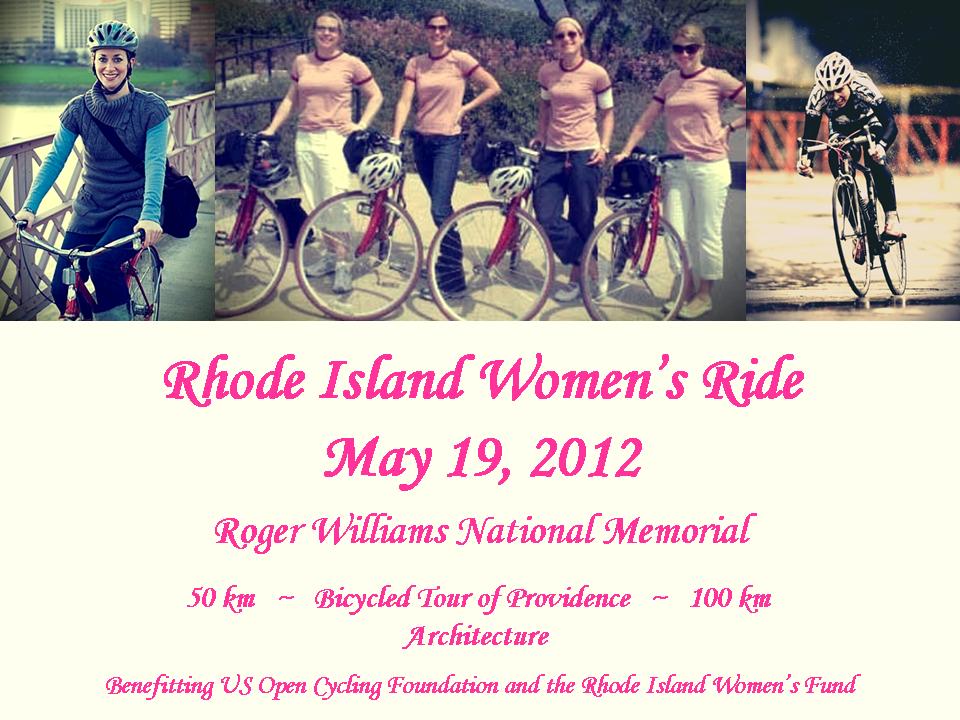 On Saturday, May 19, 2012 the first Rhode Island Women's Ride will celebrate much of the beautiful bicycling that the state has to offer with unique rides for each of three categories of cyclists and our pivotal, historic role in the development of the concept of women's equality.
There is a challenging, 100km loop through the rolling hills and pine forest of Rhode Island's northwest quadrant, a fairly flat 50km loop through farmland to the bay in our southeast and a bicycled tour of Providence architecture of 5-7km.
Before each group begins, National Park Ranger and actor, John McNiff will present a dramatic interpretation of the story of Jane Verin and Roger William's argument for a woman's right to liberty of conscience.
Following the ride, lunch will be served under a tent.
A portion of the proceeds from the event will benefit the Women's Fund of Rhode Island.
Online registration and more information, including route maps here.