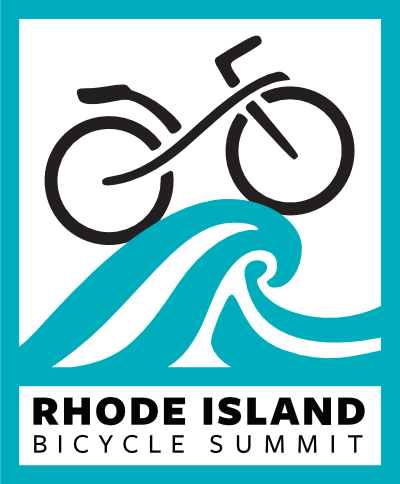 Better Routes,
Better Rides,
Better Together
Rhode Island Bicycle Summit, June 3, 2022
Roger Williams University, Bristol RI
Bonus Fun Ride and Networking on Saturday in Providence
Sessions and Speakers continue to be updated- Stay tuned.
BETTER ROUTES
Improving Access & Infrastructure for Bikes
RI Bicycle Mobility Plan
Opportunities and Challenges
Moderator: Kathleen Gannon
Panelists: to be announced
A bicycle friendly Rhode Island as envisioned in the state's Bicycle Mobility Plan (BMP) can be a tool for enhancing mobility and public health, for addressing climate change, pollution and equity issues, for advancing tourism and for helping keep RI energy dollars within the state. But there are financial, political, and cultural challenges to overcome in order to achieve the goals articulated in the BMP.
This panel will provide a brief overview of the BMP followed by a discussion of its implications for Rhode Island and its prospects for implementation as seen by planners, riders, advocates, and, the audience.
Bicycling in My Town
How to Get Bikes on the Map in your Neighborhood
Facilitator: Thomas Deller, Director, Planning & Economic Development, Central Falls
A facilitated panel and discussion on projects in RI offering perspectives and resources on getting started, working through common barriers to success, and making progress on your project.
Panelists and Projects Include:
East Bay Bike Path – Diane Williamson, Director, Community Development, Bristol
East Providence Bike Lane – Dominic Leonardo, Sr. Planner, East Providence
South Water Street – Liza Burkin, PVD Streets Coalition
Woonasquatucket River Watershed Council – Laureen Ratti, WRWC Board Member
The Big Blue Barn – Bari Freeman, Executive Director, Bike Newport
When Opportunity Knocks
RI and the Emerging New England Network Initiatives
Session leads: Kathleen Gannon, RI Bicycle Coalition, Bruce Donald, East Coast Greenway Alliance, Tom Sexton, Rails to Trails Conservancy
Whoever said "you can't get there from here" must have tried to ride their bicycle around RI. The good news is that our state's geographical limitations won't preclude us from being a part of the progress and efforts underway at the regional and national stage, efforts that include mapping out trails, connections and pathways across New England (and beyond). Now is the time to increase our understanding of and investment in statewide advocacy efforts. Opportunity is knocking–let's open the door!
BETTER RIDES
Integrating Bicycling & Education
Getting Kids on Bikes
Empowering All Kids to Ride
Session Lead: Donny Green, Bicycle Program Director, WRWC; RI Bike Board of Directors Education Chair
A fun and informative session offering an overview of what is happening in our state when it comes to getting our kids and youth up and rolling on a bike. We will explore in-school bike education programs, summer camps and other camps, traffic garden efforts underway, youth mechanics courses/internships and emerging bike programs such as youth cyclocross.
There is a Bike for Every Body
Session Leads: Chris Coyne, Bike On and Tyler Justin, Mission Electric
When we talk about a "bike for every body" what do we really mean? Electric bicycles are the fastest selling electric vehicles on the planet and offer greener transportation and options for cargo transport. Additionally, adaptive bicycles are expanding the definition of riding. As we look for the best ways to include everyone, how might electric and adaptive bikes open up our roads and trails to all, without regard to age or physical limitations?
Join us out on the RWU green as we hear from Chris Coyne (Bike-On) and Tyler Justin (Mission Electric) about some of the options available to ensure that Every Body Can Bike.
Traffic Gardens
Let's Build Something Together
Session Lead: Finnoula Quinn, Founder and Director, Discover Traffic Gardens
What is a traffic garden? What are some of the ways a traffic garden can improve our kids bicycling skills and build community at the same time?
A fun and hands-on session for all summit attendees led by one of the leading authorities on the process, terms, resources and energy needed to get started, this session will cover Traffic Gardens 101, design concepts, and tools-you-can-use to get started on a Traffic Garden in your neighborhood.
BETTER TOGETHER
Building Community & Having Fun
Building Community One Ride at a Time
Session Lead: John Deignan, Providence Bike Jam
There's nothing like the energy and fun that happens when you're out on your bike with friends. Knowing where the "good" rides are and who else is heading out is the best way to increase your miles and smiles. But where do we go to link into the action? How can we start a community bike ride in our neighborhood, city or town? And how can we ensure that everyone who wants to ride can be a part of it.
Join us as we explore community building through the lens of one of the most successful group rides in RI; let's get inspired to connect better and more often with our bikes and each other.
Me and My Sharrow
How Does Bicycling Connect Us with People, Places and Possibility?
Facilitator: Jack Madden, Legend Bicycle
Bicycles bring us closer to the road, but also bring us closer to others. The ability to take in our surroundings and to notice what has always been there is expanded when we take that ride on two wheels instead of four. Bicycles allow some of us access to new places- trips to new neighborhoods or even new countries. And sometimes a bicycle connects us to a total stranger in ways that could never have happened if you were traveling on anything but a bike.
Our session lead, Jack Madden, has gathered a collection of volunteers willing to share their ride with all of us–perhaps you'll be inspired to tell one of your own!
Registration has closed; for more info contact ribikesummit@gmail.com