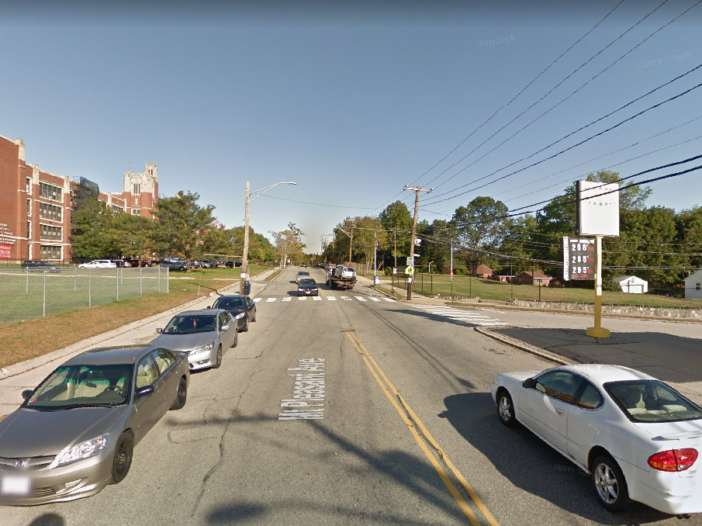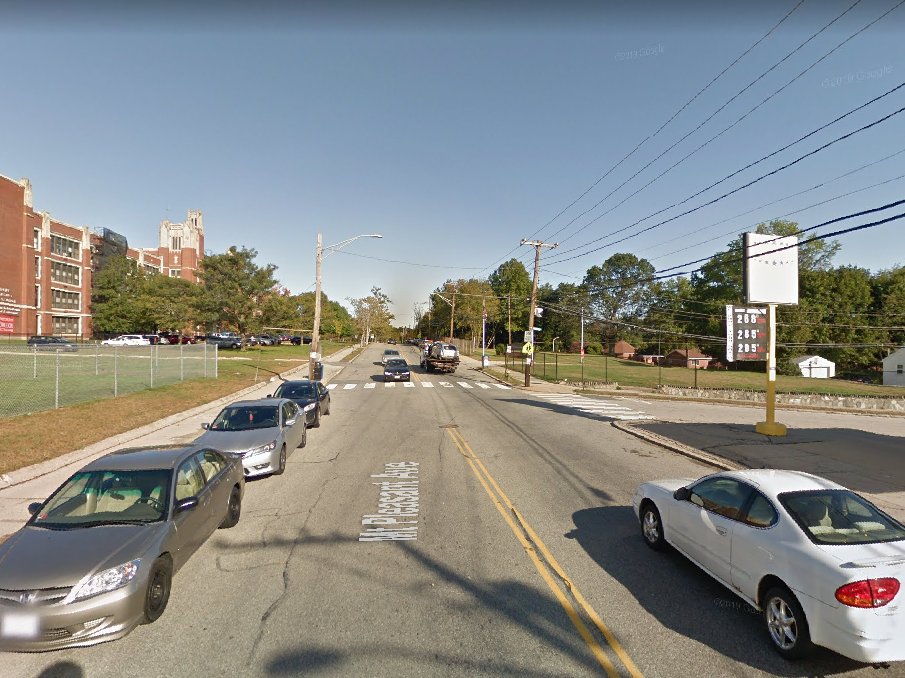 On Wednesday, May 8, at 6:30 PM at Mount Pleasant High School, the community is invited to review a proposal from the Rhode Island Department of Transportation for implementing traffic calming measures on Mount Pleasant Avenue in Providence. The proposal is the result of a traffic calming and safety study conducted in the area. The meeting is an opportunity to advocate for and encourage the inclusion of protected bike lanes along the corridor.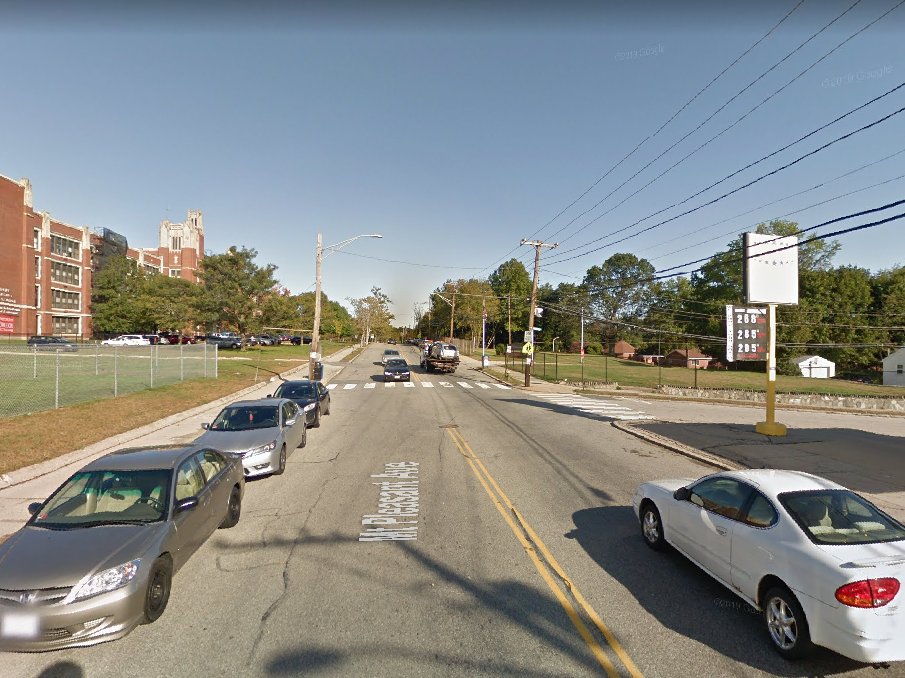 Mount Pleasant Avenue is located in Mount Pleasant between Smith Street and Atwells Avenue and is frequented by students attending Mt Pleasant High School and Rhode Island College.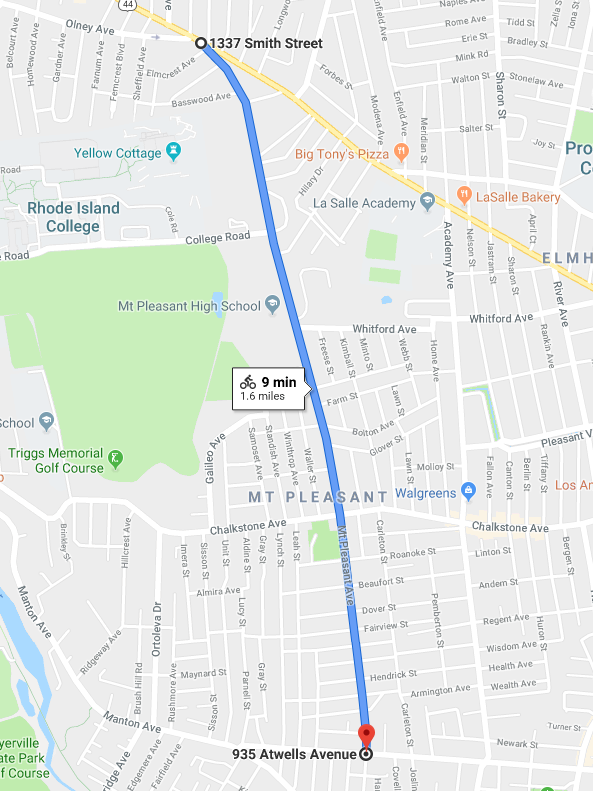 The road is wide enough to comfortably accommodate cars, buses, and bike lanes. In fact, Mount Pleasant is a candidate for protected bike lanes in the soon-to-be-released Bike Mobility Plan. Wednesday's meeting presents an opportunity to get protected bicycle facilities on this frequently used route.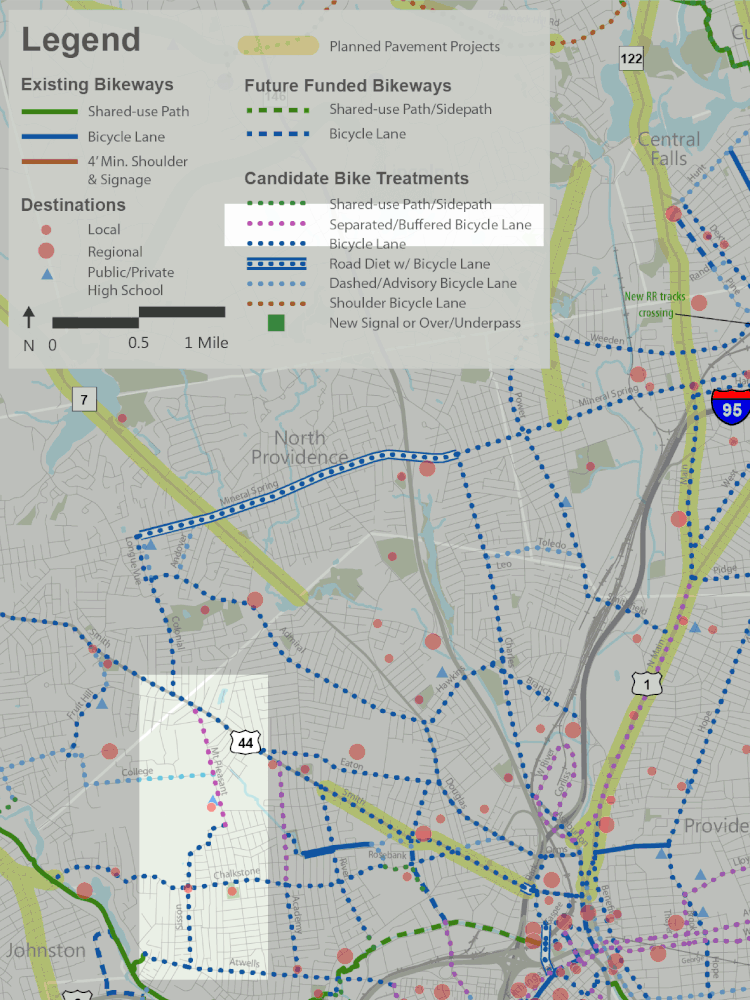 Advocates are strongly encouraged to attend the meeting. If you are unable to attend, written comment in support of bicycle infrastructure can be sent to Councilwoman Ryan (Ward5@providenceri.com) and Martina Haggarty (mhaggerty@providenceri.gov) in advance of the meeting.
Mount Pleasant Traffic Calming Measures
May 8, 6:30PM – 7:30PM
Mt. Pleasant High School
434 Mt. Pleasant Avenue
Providence, RI
The original Meeting Announcement from Councilwoman Ryan is below:
Mt. Pleasant Avenue Traffic Calming Meeting
May 8 @ 6:30 pm

–

7:30 pm
Join Majority Leader Jo-Ann Ryan for a community meeting to review:
Mt. Pleasant Avenue Traffic Calming & Safety Improvements
Officials from the Rhode Island Department of Transportation (RIDOT) will present its plan for grant-funded improvements to Mount Pleasant Avenue. The plan is the result of a comprehensive RIDOT traffic calming and safety study. Construction is expected to begin in the Fall of 2019. Representatives from the City of Providence Department of Planning, Department of Public Works, other city officials and stakeholders will join us.
Venue:
Mt. Pleasant High School
434 Mt. Pleasant Avenue
Providence, RI