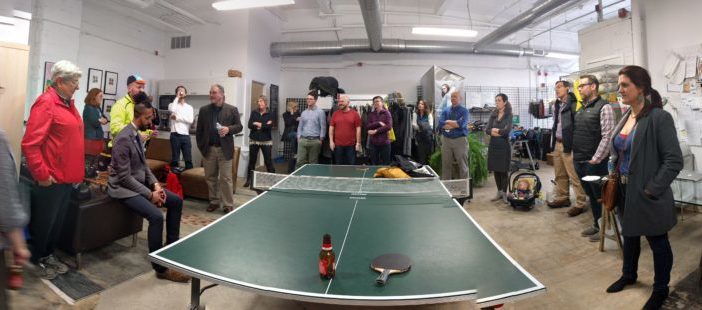 Last night we gathered with other bike advocates from around the state to show a visiting consultant team all the great work happening in Rhode Island around bikes. The Rhode Island Bicycle Coalition exists to move the state's bike culture forward and to convene great partners like Recycle-a-Bike, the Woonasquatucket River Watershed Council, Bike Newport, and the Narragansett Bay Wheelmen. We're thrilled to see so many new bike lanes and bike paths in the works for the next few years!
Now, we're shifting into gear for National Bike Month, and we need your help. To put on great events like Bike to Work Day takes the support of the hundreds of people like you around the state who care about making Rhode Island bike-friendly.
That's why today we're launching the Shifting Into Gear campaign. With your help, we'll raise $500 each day of April. This will support our organizing work to protect the rights of all Rhode Islanders to safely get around how we please.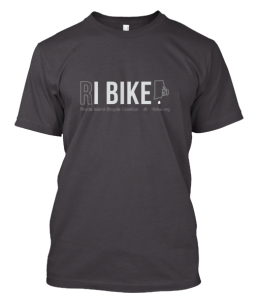 Also, for the first time, when you give a gift of $100 or more to support our work, we'll send you one of our highly-prized "I Bike" t-shirts to say thank-you!
The Shifting Into Gear campaign will conclude with a party to celebrate the beginning of Bike Month on May 2nd at Breaktime Bowl & Bar in Pawtucket, 6-8pm. We hope you'll attend!
So let's shift smoothly into a higher gear by taking RIBike a step closer to today's daily goal of $500!