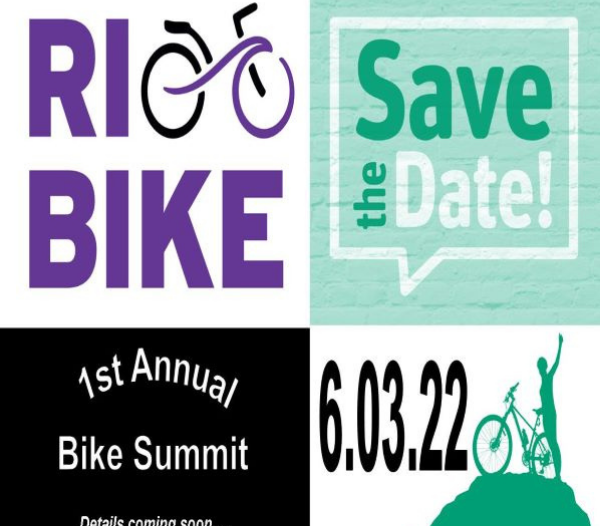 Ready, Set…Mark Your Calendar!
The Rhode Island Bicycle Coalition is pleased to announce the dates for the 2022 RI Bike Summit! The summit will feature a full day of sessions and networking opportunities for bicycle enthusiasts, experts, advocates, and organizations throughout Rhode Island. The day-long event will be held on Friday, June 3rd at Roger Williams University in Bristol, RI, with an optional networking ride event being offered on Saturday, June 4th.
We will be working with a dedicated planning committee to develop an agenda with tracks that:
Respond to the results of our December 2021 Summit Survey where the majority indicated interest in sessions on bike education, bike safety, diversity and equity in bicycling, and advocacy at the city and state levels.
Address the challenges we all face in building understanding and opportunity for safer, more accessible and more equitable bicycling in our state.
Encourage networking with old (and new!) friends throughout the event.
It's not too late to participate in our Summit Survey- Your input is needed and it's easy. Take the survey HERE.
Do you know a business or institution who might want to be a RI Bike Summit Sponsor? Do you have an idea or comment you'd like us to respond to? Feel free to share your ideas via EMAIL
Registration for the summit will open on March 7th so mark your calendars and hold the date TODAY.