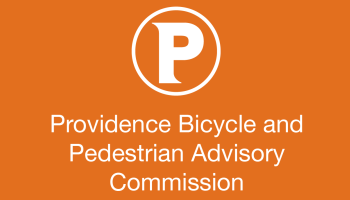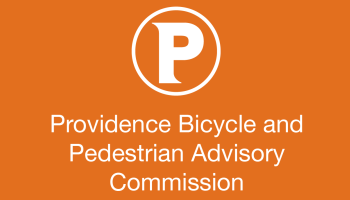 Last week, the Providence Bicycle and Pedestrian Advisory Commission submitted a formal letter to Mayor Elorza with recommendations for bike priorities around the city. We applaud the commission for taking this step, and encourage both they and city staff to continue the push for safer bicycling around Rhode Island's capital city.
Recommendations included the following:
Create a multi-departmental review process for all sidewalk and road restriping, resurfacing, and reconstruction projects to ensure proper input and compliance with the Complete Streets resolution. The Department of Public Works should work closely with the Department of Planning and Development to guarantee that elements of the Bicycle Plan as well as the goals of the administration and the BPAC are integrated into all routine maintenance work and any new improvements. A thorough review process is a critical component of a Complete Streets Implementation Plan that the City plans to conduct as part of the USDOT Mayors' Challenge for Safer People, Safer Streets.
Formally ask Governor Raimondo and RIDOT leadership to engage with the Commission and the Providence community regarding bike and pedestrian infrastructure issues in the city. As many state-owned roads within Providence provide key connections between neighborhoods, it is essential to make improvements to these corridors to improve the bicycle and pedestrian realm in Providence.
Update the City's Bicycle Plan. The Bicycle Plan, which was last updated in 2013, was meant to be a living document, adapted to changing conditions over time. An update to reflect your administration's goals for bicycling infrastructure in the City, new projects such as the proposed multi-modal center at Providence Station, and new infrastructure standards is very much needed to guide development of infrastructure throughout the City. In the long term, the Bicycle Plan should be considered part of a larger Mobility Plan that would include a transit and pedestrian vision to guide the City for the next ten to twenty years.
Focus on near-term improvements to four key areas that have emerged as clear priorities for improved bicycle infrastructure:

a better connection between Downtown and the Washington Secondary bike path in Cranston;
improvements to North Main Street, Canal Street, Olney Street, and Doyle Avenue to better connect the east side of Providence and Pawtucket to Downtown;
more robust bicycle infrastructure on Elmwood Avenue, Broad Street, and Prairie Avenue to better connect South Providence to Downtown and Roger Williams Park;
and improvements to Pleasant Valley Parkway, Oakland Avenue, and Dean Street to improve this important connection between the north-west sector of the city and the existing bike lanes on Broadway.

Create a Work Zone Sidewalk Access Ordinance to replace or supplement the General Street/Sidewalk Closing Guidelines and Application for Construction Street/Sidewalk Closing Permit. The new ordinance should clearly define all terms used, require signage to instruct pedestrians on how to safely move through the construction zones or closed sidewalks, and directly reference the Manual of Uniform Traffic Control Devices (MUTCD) which lays out requirements for sidewalk closure treatments and sign design.
Implement automatic pedestrian signals citywide, beginning with a focus on Downtown, the City's commercial districts, and near schools and recreation centers.
Improve bicycle parking throughout the City to encourage cycling. The City should develop a plan to add additional secure bike parking in key destination areas such as Providence Station and Atwells Avenue. Additionally, we recommend the development of a guide to local merchants to encourage them to install bicycle parking. Possible incentives for local businesses to install bicycle parking should also be explored.
Ensure that snow removal is sufficient to allow for mobility. The Commission heard numerous public comments on the need to better enforce ordinances requiring sidewalk shoveling in the City. We suggest that the City direct more of its enforcement and snow removal capacity to school zones and areas around the City's recreation centers and focus on outreach to businesses in regards to their obligation to clear snow from sidewalks in addition to parking lots. Additionally, the City should work with RIPTA and property owners to ensure that pedestrians have access to bus stops, perhaps by requiring property owners or the fire department to clear stops near their property or nearby fire hydrants, respectively. We also ask that the City consider ways to provide parking for residents in designated lots throughout the City during snow emergencies to allow for thorough plowing of the City's streets.
Improve crosswalks at key intersections throughout the city. The following corridors were identified as areas of concern by the public during the forum: Elmwood Avenue, Smith Street, Charles Street, Douglas Avenue, North Main Street, Broad Street, Manton Avenue, and Dean Street.
Implement a bike-share program for the City to expand cycling culture and the availability of bicycles in Providence.