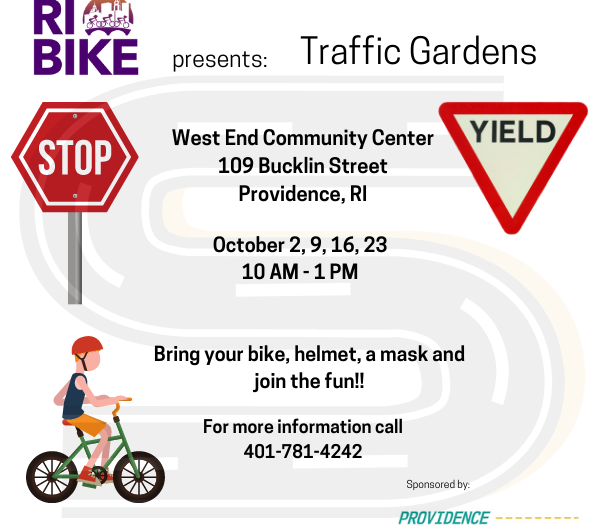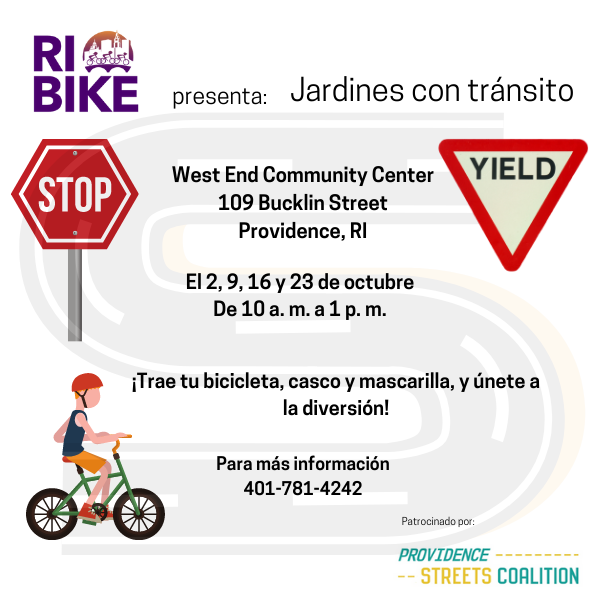 Are you new to cycling? Unsure about riding on the road? Want to evaluate your child's skills in a safe environment? Just need a bit of instruction? Practice cycling skills on a closed course with real world conditions. Drop into RI Bike's free Traffic Garden at the West End Community Center any time Saturdays 10 AM to 1 PM October 8, 16 and 23.
¿Eres nuevo en el ciclismo? ¿No estás seguro de usar la bicicleta en la carretera? ¿Quieres evaluar las habilidades de tu hijo/a en un entorno seguro? ¿Necesitas un poco de formación?
Practica tus habilidades ciclistas en un circuito cerrado con características reales. Acércate al Jardín con tránsito gratuito de RIBike en el West End Recreation Center en cualquier momento de 10 a. m. a 1 p. m. los días 2, 8, 16 y 23 de octubre.