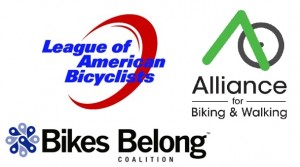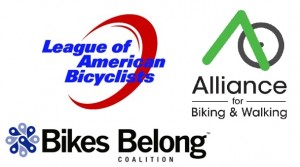 In case you haven't heard, it was announced yesterday that
initial steps [have been taken] to unify three national bicycling organizations – the Alliance, the League and Bikes Belong – to create a powerful, dynamic new voice for cyclists at the local, state and national level.
You can read more about the merger on the Alliance for Biking and Walking site, the Bikes Belong website, and the League of American Bicyclists website.  It's a tumultuous time in DC right now, hopefully, this merger will help build a stronger single group.  Thoughts?