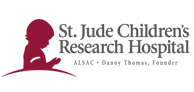 RIBike helped St. Jude get the message out about one of their events and provided some routing advice.  This was their first attempt at running a cycling fundraiser and we were fortunate to be one of five sites they choose to test the idea.  It was a great event, amazingly well staffed with very excited volunteers and I would definitely encourage more people to get out and ride it next year!  I'm happy to share with you all a letter of recognition we received:
Dear Mark,

On behalf of the kids at St. Jude Children's Research Hospital, thank you for your generous commitment to the 2010 Give thanks. Ride., presented by Nicholas Barrett & Associates and Coastline Ambulance. The promotional support of RIBike.org contributed the success of this inaugural event, which raised over $16,000 for the fight against childhood cancer.

St. Jude Children's Research Hospital, founded by the late entertainer Danny Thomas, is one of the world's premier centers for the research and treatment of pediatric cancer and other catastrophic childhood diseases. Children from all fifty states and around the world have come through the doors of St. Jude for treatment, and thousands more have benefited from the research conducted at St. Jude – research that is shared freely with the global medical community. St. Jude is the only pediatric cancer research center where families never pay for treatments that are not covered by insurance. No child is denied treatment because of a family's inability to pay.

By supporting this local event, you have the opportunity to help kids like Colin. Colin is one of our local New England patients who is being treated at St. Jude for a brain tumor called ependymoma. The day before Colin celebrated his second birthday, his legs collapsed beneath him. His parents rushed him to their local emergency room, where scans revealed the presence of a large tumor in the fourth ventricle of his brain, an area that controls some of the body's most basic functions. Within days, Colin endured two surgeries—one to remove fluid build up and some tumor growth, and the second to remove the bulk of the tumor. Still, his chance for recovery was minimal. Colin's parents began intensely researching treatment options for their son, hoping to buy themselves time with their baby. Their search led them to St. Jude.

Colin received chemotherapy through a research trial specialized for children under the age of three. Colin's parents explained that St. Jude's cutting-edge technology, specialized imaging capabilities, and individualized approach to medical care made the difference in their son's recovery. Colin has gone from a paralyzed state to being able to talk and joke around with his family again. Although the long-term prognosis is still somewhat uncertain, Colin's family and doctors see great hope for the future.

On behalf of Colin and all of the children at St. Jude, thank you for your gift. For more information about St. Jude or next year's Give thanks. Ride, please visit www.stjude.org.

In deep gratitude,

Jennifer Maffeo

Regional Event Specialist
It warms the heart to know we played a part in helping out such a great organization.