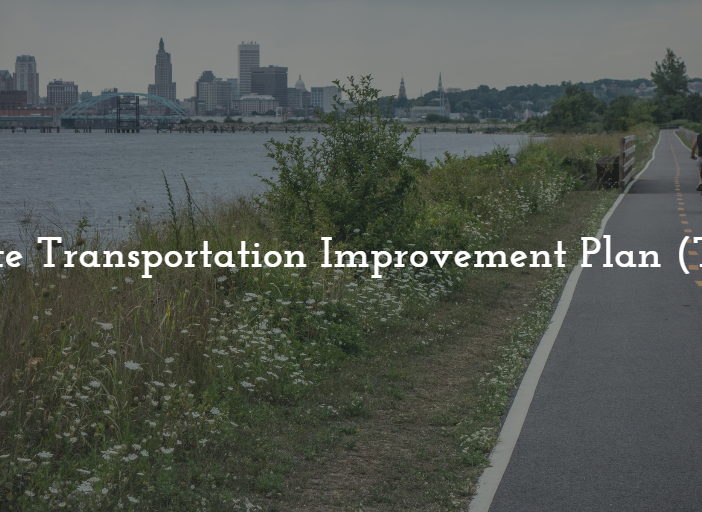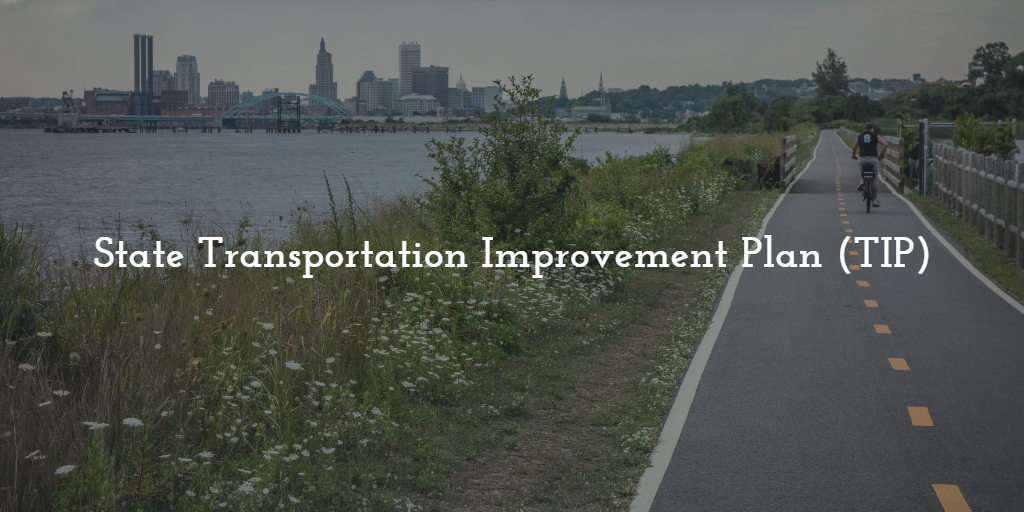 As we've mentioned before, the state Transportation Improvement Plan (TIP) is very important as a plan or what big transportation projects will happen in Rhode Island in the next ten years. With the submission deadline last Friday, RIBike has been very active in the TIP process so far. Most of the submissions to the TIP come from municipalities ("here is what projects we want to happen in our town"), and RIBike played a valuable role encouraging cities and towns to prioritize bike infrastructure. In addition, we submitted our own list of bike projects statewide that we think are a top priority. The Transportation Advisory Committee (TAC) will consider these alongside municipal submissions as they put together the TIP.
To assemble these priorities, we first reached out to municipalities to understand which bike-related projects were important in their local jurisdictions. Focusing on this list and projects that remain incomplete from the previous TIP, we surveyed our member groups and our board of directors to determine the priorities of each. A few projects were discovered from this second step that were not already in the works, but were determined to be critical for the connectivity of the statewide bike network. Through communication with municipalities, we are proud to say that all of these projects are also being submitted to the TIP by their respective cities and towns.
The Rhode Island Bicycle Coalition worked closely with our partners to assemble this list, and worked hard to support the priorities of the Woonasquatucket River Watershed Council, Bike Newport, the Paths to Progress Coalition, and the East Coast Greenway Alliance, as well as those of our municipal partners.
Luckily, the official Guiding Principles of the TIP are very supportive of bike infrastructure. They suggest priority be given to multimodal projects, and projects that make connections in the transportation network. The Guiding Principles also give explicit encouragement of bike-related projects. General categories such as cost-effectiveness, economic development, environmental impact, and equity, are also favorable for bike infrastructure projects.
Unfortunately, the amount of money allotted for "Transportation Alternatives" in RIDOT's proposed budget allocation is inadequate to do everything that we need to get done (remember this is a ten-year plan). Furthermore, the TIP is always subject to adjustment, and the backloading of planned bike investment (~5 million for the first 6 years, ~15 million for the last 4) suggests that RIDOT is planning to bait and switch the state's bike infrastructure needs. In our submission we call for an increase in this allocation, and we will continue to do so. If we want to have a similar percentage of people biking in Rhode Island as our peer states have by 2025, we need to invest in bike infrastructure now.
Our priority submissions to the TIP were as follows:
High
Blackstone Bikeway Segment 1A (Providence, Gano Street bypass)
Blackstone Bikeway Segment 3A (Pawtucket Landing to Roosevelt Ave)
Blackstone Bikeway Segment 3B-1 (Valley Falls Bridge to High St & Blackstone St in Central Falls)
Blackstone Bikeway Segment 8A (Woonsocket, extension to downtown)
Blackstone Bikeway Segment 8B-1 (Woonsocket, part of downtown portion)
Washington Secondary – Trestle Trail West (to CT line)
Washington Secondary Bike Path Extension (Providence)
William C. O'Neill Bike Path – Phase 4: Connection to Narragansett Beach
Woonasquatucket Greenway – Promenade-Kinsley Corridor Enhancements
Medium
Blackstone Bikeway Segment 3B-2 (Roosevelt Ave in Pawtucket to High St & Blackstone St in Central Falls)
Blackstone Bikeway Segment 8B-2 (Woonsocket, part of downtown portion)
Blackstone Bikeway Segment 8C (Woonsocket to MA border)
CityWalk (Providence) Pedestrian and Bicycle Enhancement Project
East Bay Bike Path Bristol Extension – Bike lanes on Rte 114 (Constitution Rd to Metacom Ave)
GE Site (Providence) Bike Path Extension
Huntington Avenue (Providence) Enhancement Project
North Main Street (Providence) Enhancement Project
Providence Bicycle Infrastructure Enhancements (city-wide)
Providence Bike-Share System Expansion
River Road (Providence) Drainage Improvements and Enhancement Project
William C. O'Neill Bike Path – URI Connector
Woonasquatucket Greenway – Riverside Park-Contech Bridge and Bike Path Extension Project
Low
East Bay Bike Path – Barrington / Warren Bikepath Bridge Replacement
East Bay Bike Path – Connection to Warren Bike Path
Henderson Bridge Replacement/Reconstruction Project
Ice Road Bike Path (Jamestown)
Jamestown Safe Routes to School
Jamestown-Verrazanno Bridge Bike Access
Maskerchugg Bridge (East Greenwich)
Metacom Ave (Bristol) Corridor Design Project – Bike lane and pedestrian improvements
Roger Williams Park Cadillac Drive Tunnel Enhancement Project
Sabin Street (Providence) Improvement Project
Shore Road (Westerly) Separated Bike Lane
Ten Mile Greenway – Connection to East Bay Bike Path via East Junction Running Trail (East Providence)
Ten Mile Greenway – Segment 1-4 (East Providence)
Tiverton bike path (Sakkonet Bridge to State line via Newport RR line)
Woonasquatucket Greenway – Connection to Woonsocket
Woonasquatucket Greenway – Extension to Burrillville
Woonasquatucket Greenway – Extension to Wallum Lake
Woonasquatucket Greenway – Johnston Extension
We should note: there may be some great projects that are not on this list. While we did our best to include every priority bike project we could across the state, there are definitely some priorities we did not hear about in time, especially on Aquidneck Island but likely elsewhere as well. We hope these will come up through municipalities' submissions, and if they're providing dedicated space for bicyclists on- or off-road, we wholeheartedly support them as well.
There are six upcoming dates that are important for public input into the TIP. This week, there are four public meetings in different parts of the state for input on the whole TIP (not just bike projects). A number of municipalities will be making presentations at these meetings. These meetings are:
Monday, January 11, at 6:00pm in Providence at the Department of Administration building, One Capital Hill.
Tuesday, January 12, at 6:00pm in Middletown at Middletown Town Hall, 350 East Main Road.
Wednesday, January 13, at 6:00pm in Woonsocket at the Blackstone River Valley Corridor Commission Office, One Depot Square.
Thursday, January 14, at 6:00pm in Wakefield at South Kingstown Town Hall, 180 High Street.
After these meetings, the Bicycle Facilities Subcommittee of the TAC will have two meetings to determine what the prioritization will be for statewide bike infrastructure in the TIP. We hope this list will resemble our submission closely. Those two meetings are on January 25 and February 1, both at 1:00pm and both at the Department of Administration building.
Thank you for helping to support more and better bike infrastructure across Rhode Island, and we look forward to seeing you at some of these meetings!