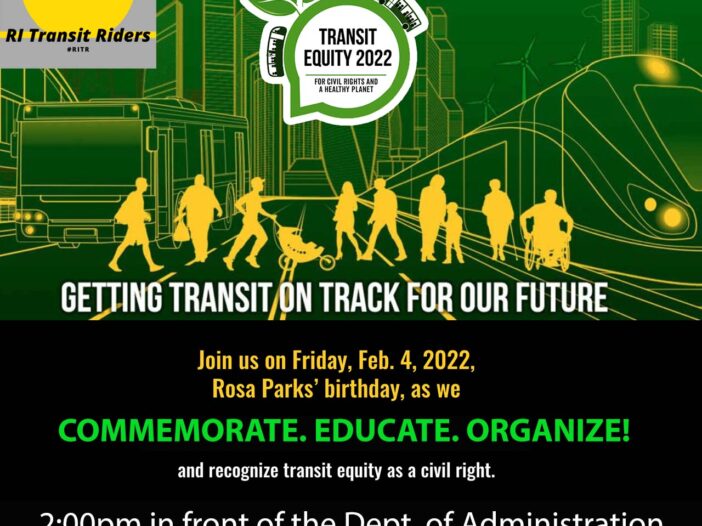 Due to the weather, this event will now be held on Friday, February 11th at 2 pm
The RI Transit Riders and the George Wiley Center are holding a special event on Friday, February 4th 11th in honor of Rosa Parks's birthday to highlight the importance of transit equity.
We are proud to support this effort and sent the the following statement:
The Rhode Island Bicycle Coalition understands that the future of transportation is multi-modal. For RI Bike, transit equity means each and every resident has access to a safe, practical, dependable and cost effective transit system that meshes with other modes of travel to provide people real choices for going to work, school, to shop, and participate in civic life or the arts. The Rhode Island Bicycle Coalition supports transit equity because it extends bicyclists' range and allows more people to choose bicycling more of the time.
Join us on Friday to help highlight the need for safe, affordable and dependable transit in Rhode Island.