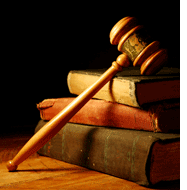 Bicyclists, understandably concerned about highway safety,  should be  aware that about 30 bills related to that subject have been filed at the General Assembly.   One is a reintroduction of our "vulnerable road user" bill, H5777, sponsored again by Representative Teresa Tanzi of Narragansett.  That bill ups the (currently negligible) penalties if a careless motorist, not taking due care, kills or injures a vulnerable road user such as a bicyclist or pedestrian.
A related bill, H5061 ups penalties if a motorist violating a traffic law at an intersection kills or injures someone as a result.  However, note national statistics indicate about 2/3 of bicycle crashes are NOT at intersections.  There are also many bills tightening drunk driving controls, others increase penalties if texting while driving, ban hand-held cell phone use while driving, and affect driver education.   While the details on these bills may be beyond our scope, I think the bicycle community should generally support bills to make driving safer.
Finally I note the state has adopted a  "Strategic Highway Safety Plan" one element of which calls for a Distracted Driving Task Force.   Since bicyclists are so at risk from distracted driving, I suggested that bicyclists be invited to participate on that task force.
F