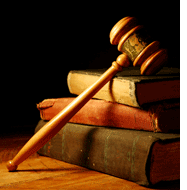 Rumor has it Fri June 20 will be the last day of the RI General Assembly.
RIBike has endorsed a bill, S2092A that will eventually ban the use of hand-held cell phones while driving (with a few exceptions.)   With distracted driving threatening all road users, especially vulnerable users such as bicyclists and pedestrians, this is a step forward, and it will also make it much easier to enforce the no texting while driving law.
The bill passed the Senate unanimously and was sent to the House Judiciary Committee.  But as of this weekend, no hearing or consideration of the bill has been scheduled.  I think it would be useful to contact the Chair of the Judiciary Committee Cale Keable of Burrillville, 710-1239 or rep-keable@rilin.state.ri.us or call your own rep or call Speaker Mattiello's office, 222-2466 and ask for a hearing and for support for the bill.  I'm also asking the CTC for help.
Also of interest is S2231A (same sponsor, Senator Sosnowski) that could require some convicted of drunk driving to have ignition interlock devices that they need to blow into in order to start their car.  I like that this apporach to dangerous drunk driving is more preventative than punitive.  This bill had passed the Senate and House Judiciary so I hope it will be sent to the House floor for pasage.