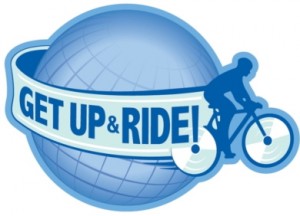 There are only twelve days left until the start of the 2013 National Bike Challenge.  Only 38 people from the entire state have registered, I know there are more cyclists out there!  If you haven't signed up yet, you can join the RIBike team today or form your own, it only takes a couple of minutes.
The organizers of the event are encouraging cyclists to
Make Every Mile Count in the National Bike Challenge! Join more than 50,000 Americans as we unite to ride more than 20 million miles in communities nationwide. Challenge yourself with this free program to ride more for transportation, fitness and recreation. Ride solo, create a team, or pedal as part of your workplace to get healthier, have fun, and become part of a national online community. Plus, every month you'll be eligible to win great raffle prizes! Visit nationalbikechallenge.org to join (open to U.S. residents or people who work at companies with US employees).

With the buzz of Bike Month and local bicycling advocacy organizations sponsoring local commuter competitions, the Challenge is a great way to get connected to other bike-friendly – and bike-curious – folks in your community and across the country. Log your mileage online and get in the running for great raffle prizes!

Why participate in the Challenge?

Fun: Join a team, ride solo, or compete against different cities and workplaces. Challenge yourself to ride more this summer, and it'll be a challenge to not have fun doing it!

Health: By riding to work, the grocery store, or just around the block, you'll be burning calories with a smile on your face.

Savings: By leaving the car at home more often, you can reduce maintenance, fuel and parking expenses. Without the pain at the pump, you'll have extra money to spend on a nice cold beverage after a summer afternoon ride.

Convenience: Nearly 50 percent of all trips in metropolitan areas are three miles or less and 28 percent are one mile or less – distances easily covered by bicycle! Even if you're out in the country, biking to school, church, or a friends' house can be a nice easy trip.

Celebration: Joining the Challenge is a great way to kick off National Bike Month and build relationships within your community. Make a neighborhood team, organize a ride in your town, and log those miles!

Visit nationalbikechallenge.org to learn more and sign up today!