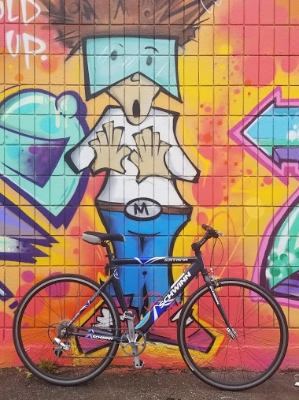 Biking has been a part of my life forever. As a young kid in the 80s, a bicycle = freedom. I don't ride nearly as much as I'd like to, but I am steadily increasing my biking time. This includes riding to work and just getting around the city.
Went on a ride with PVD Bike Jam a few months back and enjoyed it immensely. Looking forward to those starting again. Great positive vibes and fun people.
Biking is an escape from my routine, an opportunity to breathe deep and engage my entire body in something that I enjoy.
I want to increase my daily riding.