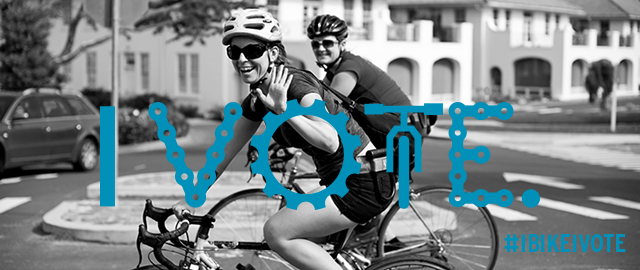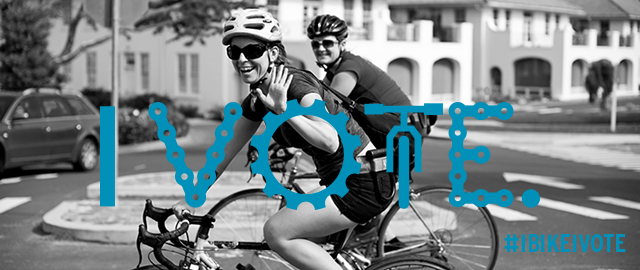 Welcome to Cycle Tracks, RIBike's monthly bike advocacy email newsletter.
After a few months off, we're back with our regular email updates to RIBike members and others interested in making Rhode Island more bike-friendly. We've also got a couple changes that we're implementing in Cycle Tracks. First, it's going to be monthly now, around the middle of the month. Second, we're changing the formatting to make it more digestible for you! There will be four sections in each email: volunteer opportunities, upcoming events, and two features. Thanks for reading, and don't forget to join the coalition if you haven't yet!
Feature: Fix the 6-10 Connector
One of the big projects RIBike has been involved with recently is the Fix the 6-10 Coalition. Our basic stance is we want the state to use the current opportunity of rebuilding in the corridor to encourage shorter, more bike-friendly trips, rather than longer, car-dependent trips. There's been a lot going on that you may have read about in the news. The bridges are crumbling, and yet RIDOT is not restricting traffic at all. Instead, they're using that urgency as an excuse to ram through a plan to rebuild the highway exactly as-is, without making it any better (and locking us in to car dependence for the next 30-50 years). We want RIDOT to listen to the City of Providence and buy us the time to make the 6-10 Connector something that puts the poor urban neighborhoods it goes through (and the bicyclists who want to get around the city) on at least equal footing with the suburbanites who want to speed through on a highway.
There's not much time to influence this decision, so if you can help us by voicing your thoughts to local media (especially the ProJo in 250 words, WPRI, and WPRO) and letting the Governor's office know what you think, sooner is better than later. Follow the Fix the 6-10 Coalition on Facebook for the latest updates.
Feature: Green Economy Bond

We joined a huge array of others yesterday to kick-off the campaign for Question 6 on November's ballot, the Green Economy Bond. The $35 million of the bond would, if approved, go to many important environmental projects around the state of different types, and $10 million of it would be just for bike paths. Our excellent bike paths in the state have significant gaps between them, and to realize our vision for a connected network of safe and accessible bicycling facilities in the state, $10 million would go a long way. We encourage you to learn more and vote for bikes on November 8th!
Bonus Feature notes
Enough exciting things are happening that they don't all fit into two items! Bullet points for the rest:
Providence is going to get the state's first buffered bike in the next month or so, on Fountain Street downtown by the Dean Hotel. We're partnering with the City to educate everyone on what the new bike lane means, and if you want to help, let us know!
Also in Providence, Olney Street is getting bike lanes this fall as well, between Hope Street and North Main Street.
RIBike is participating in Social Enterprise Greenhouse's Accelerator program this fall, with a focus on refining our strategy and developing stronger programs. We've also got a member survey up which we'd love your input on!
Volunteer
Our main volunteering opportunity these days involves helping out at Bike Valet, the free valet bike parking program we run. We could always use a few more people to lend a hand; email us if you're interested in donating 2 hours on a Saturday morning sometime.
Also, as mentioned above, the City of Providence is getting its first buffered bike lane, and we need your help telling people not to park in it, why it's a good thing, etc. Let us know if you want to help with that.
Additionally, we have a number of programs that need volunteer leaders to really get off the ground. One of those is collecting & consolidating data about how many people are biking in the state. Another is building our smart cycling education program in collaboration with the certified instructors we already have around the state. The event series we run need volunteers to happen. The bike movement in the state can only excel with engaged people making things happen. Let us know if you want to help.
Events
As always, you can see what bike events are coming up on our event calendar.
Thanks for fighting for better biking, and we hope to see you at some of these events!