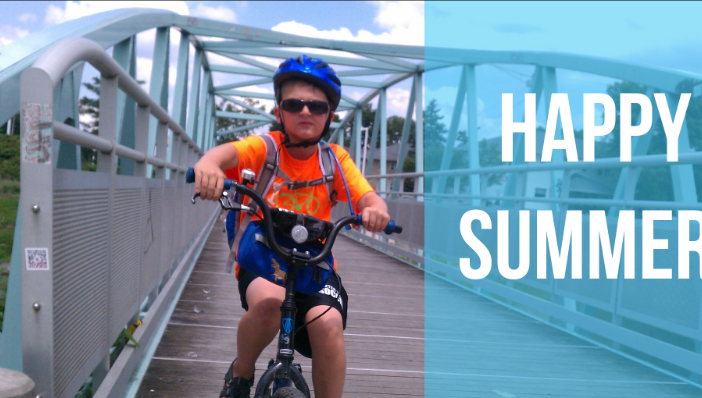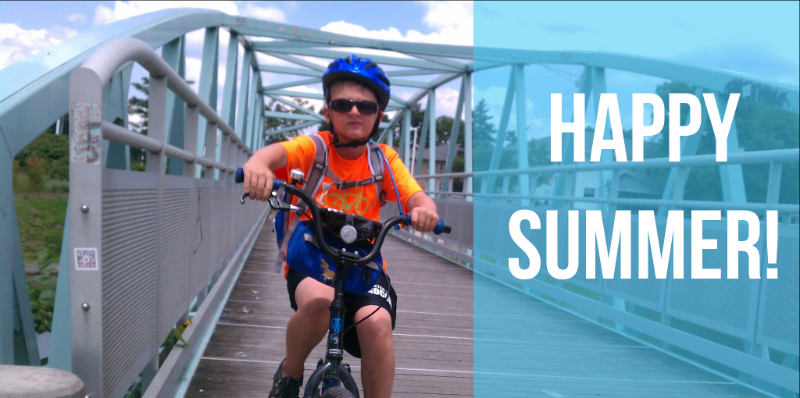 Welcome to Cycle Tracks, RIBike's periodic bike advocacy email newsletter.
Bike the Night is taking a break for July and August. Our monthly slow evening group ride is a blast, though, and look for it returning in September!
We had a fantastic time bringing Bike Valet to the Providence 4th of July Fireworks this Monday! We'll also be at AS220 Foo Fest, and we're at the Hope Street Farmers Market in Providence's Lippitt Park every Saturday. Want to help make it happen? We're always looking for volunteers to help out! Reply to this email if you're interested in helping.
Are you ready for another Bike to Beer? Bike to Beer is a casual series of bike-themed socials. On Monday July 18th, bike to Aurora after work (we're there 5-8pm) and get a drink with other people! While we encourage people to bike to the event, we recognized that sometimes your situation may require another mode of transportation. There's no agenda, we just want to get people together to have fun around a general bike theme. See you there!
During the month of July, RIBike is working toward a fundraising goal of $16,000, which would enable us to keep getting more Rhode Islanders on bikes and making the state more bike-friendly through the new year. If you're not a member yet, you can join here, and if you already are, but want to be a total rockstar and give more, you can join our "Yellow Jersey Club".
We've recently had the pleasure to meet with citizens of Charlestown, South Kingstown, and Westerly, who are working hard to advance the vision for a safe & enjoyable Coastal Bike Route through their communities. The vision is in a pretty early stage, but it's super exciting!
This coming Monday, July 11, join us for our monthly bike advocacy meetup over pizza & beer! As usual, the location is Flatbread Company off Thayer Street in Providence, and the time is 6:00pm.
If you like biking & walking and live in or near Providence, the Providence Bicycle & Pedestrian Advisory Commission (BPAC) is an important monthly meeting to attend! This month's meeting is at 4:45pm on Wednesday, July 20th, at 444 Westminster St in Providence, and topics include the Allens Ave bike lanes, Olney Street restriping, and the forthcoming bike/ped bridge by the 195 land.
Mark your calendars! The City of Providence is holding a public workshop on redesigning the 6-10 Connector on July 19th at 6pm. This is a hugely important project: should the state invest $600 million in perpetuating car dependence or invest in more liveable communities? Come voice your opinion!