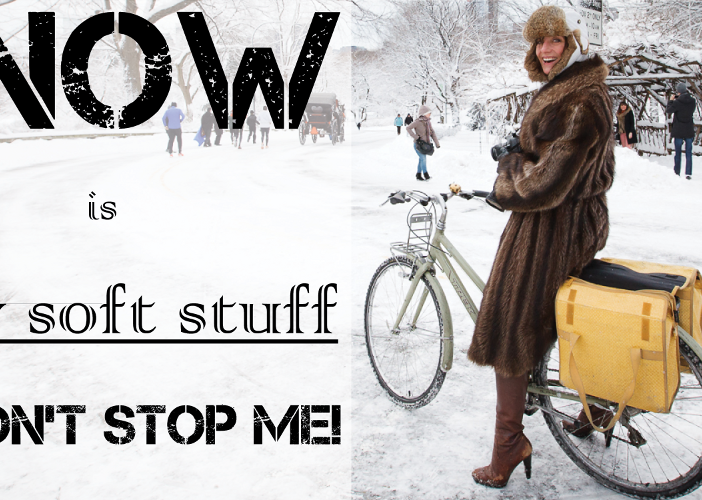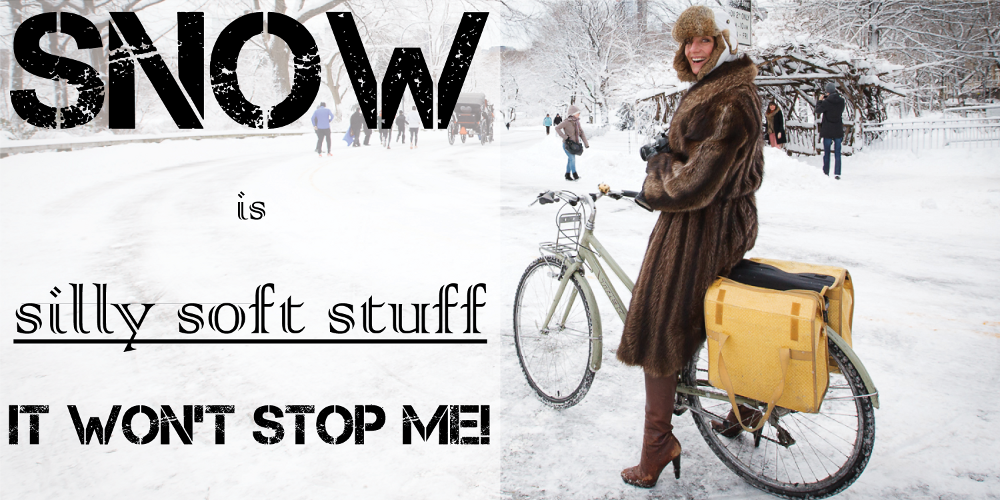 Welcome to Cycle Tracks, RIBike's bi-weekly bike advocacy email newsletter.
The next film in our monthly winter film series, "Wadjda" is TOMORROW, Tuesday, February 9th. Tickets are $12, with a discount for members of RIBike. Come out and enjoy the awesome viewing experience at Cable Car, hang out with other people who like bikes, and support RIBike in the process!
The next Providence Bicycle & Pedestrian Advisory Commission meeting is next week, February 17th. This is the meeting where the city's new bike plan is supposed to kick off. Get caught up on the last meeting on our blog.
Our regularly scheduled Monthly Advocacy Meeting that would have been tonight is POSTPONED because it's a little snowy out there. While snow doesn't need to stop you from biking generally, we want to snuggle up with a mug of cocoa tonight and we recommend you do too.
The Governor's budget, which came out last Tuesday, included a proposal for $35 million Green Economy bond referendum, including $10 million for bike paths! This is what the Paths to Progress coalition has been fighting for. Contact your State Rep or write a letter to the Projo telling them how important this bond is!
Our BikeTalk last week was awesome! Nick Jackson of Toole Design gave us the run-down of MassDOT's new separated bike lane design guide. Want to make these happen in RI? Come to Fuss & O'Neill's offices (317 Iron Horse Way, Providence, Suite 204) TOMORROW, Tuesday, 2/9, at 2:00 for a webinar on temporary protected bike lanes.
Bike the Night was great last week too! Mayor Elorza came out, and we explored the neighborhoods of Charles & Wanskuck. More than 30 people turned out for what wasn't actually that cold a ride! The next one will be March 3rd and themed for International Women's Month.
Our friends at Bike Newport are hiring a Development Director! Do you know anyone who would be a good fit? Pass it along!
Get excited for Bike Newport's 5thannual winter party! Thursday, March 3rd, 6:00-9:00pm at Midtown Oyster Bar, 345 Thames Street in Newport. Live music with Slackwater String Band and Los Duderinos with help from Common Fence Music. RIBike's VeloSprint racing, silent auction, raffles, cash bar, and plenty of BIKE LOVE! Plus the annual tradition grand prize bicycle. $20 at the door – all funds raised support Bike & Road Safety Education.
Do you want a Bike To Work Day (May 20) event to happen in your town? So do we! And you can help make it happen. We're trying to get Bike To Work Day breakfast events happening in as many cities & towns in RI as possible, and to do that we need volunteer point-people in each town. If that sounds interesting to you, let us know here!
The bike subcommittee of the Transportation Advisory Committee has set its priorities for bike projects statewide, which the full TAC will assign to different years soon. Read our blog post to learn more!
Do you or does someone you know have financial skills as well as a passion for bikes? There are two ways we could use your help! First, our hardworking treasurer Mark needs to step out of that role and we're looking for someone to take on that role. Second, we're forming a working group to step up our game in grant applications. If you're interested in helping out in either way, shoot us an email!
Recycle-a-Bike is hiring part-time bicycle instructors to join its educational programming team! Ideal candidates will have experience working with youth, basic bike maintenance/repair skills, a passion for riding safely, and a desire to promote bicycling as socially equitable, environmentally responsible, and part of a healthy lifestyle. Click here for full job description