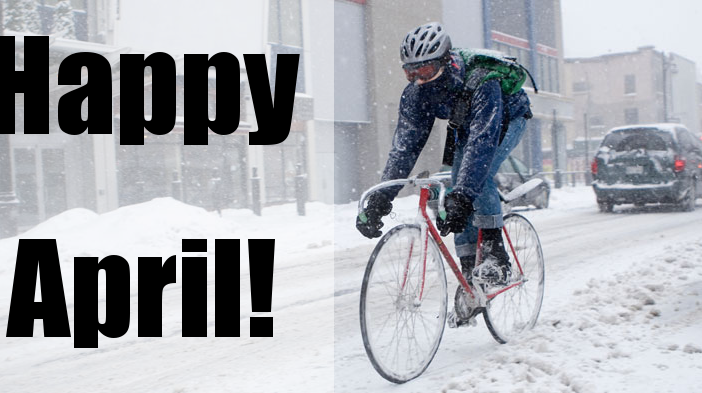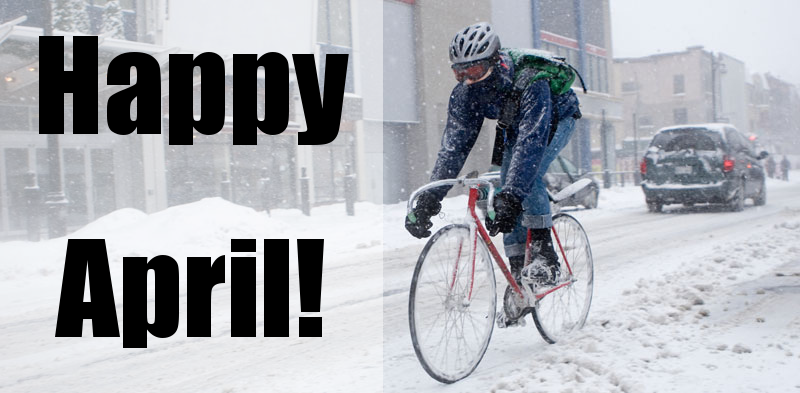 Welcome to Cycle Tracks, RIBike's somewhat-biweekly bike advocacy email newsletter.
May is Bike Month, and you won't believe the plethora of events RIBike and our partners are putting together to celebrate. Bike to Work Day, BikeFest, and the brand new Tour de Tentacleride are accompanied by so many other fun bike events. We've got an ever-updating page on our website to be your resource for everything Bike Month. Bookmark it.
The Governor's budget included a proposal for a $35 million Green Economy bond referendum, including $10 million for bike paths! This is what the Paths to Progress coalition has been fighting for. Now we need the House to keep that $35 million in there despite powerful voices calling to reduce it. Contact your State Rep or write a letter to the Projo telling them how important this bond is!
We're calling on RIDOT to apply for a federal TIGER grant to complete the portion of the Blackstone River Bikeway that runs through Woonsocket, called "Section 8". It's been in development for decades, has wide community support, serves a high-need urban area, provides access to the new National Park, and connects the current path terminus to a path that's in the works across the Massachusetts border. If you want to help make it happen, you can reach out to Director Alviti, Deputy Director Garino, and the Governor's office. If your organization wants to write a letter of support, let us know!
You may have heard that the state is planning to do extensive work on the 6/10 Connector in the west side of Providence, and there was a standing-room-only forum a few weeks ago looking at how to do it. RIBike is committed to ensuring that whatever goes into that corridor not only provides excellent bike connections, but also serves the needs of the neighborhoods it passes through. If you want to lend your voice for a connected surface alternative, you can attend one of the scheduled public meetings:
6:00pm on Apr 7 @ Johnston Senior Center (1291 Hartford Ave)
6:00pm on Apr 11 @ CCRI Warwick (400 East St)
6:30pm on Apr 12 @ Webster Ave School in Olneyville (191 Webster Ave)
6:00pm on Apr 13 @ Cranston Senior Center (1070 Cranston St)
RIBike is working to get a training in Rhode Island this summer to certify participants as bicycling instructors via the League of American Bicyclists Smart Cycling curriculum. Interested in getting certified? Let us know!
Want to compost but don't have the space? Sol Chariots is here to help. Sol Chariots is proud to roll out its bicycle-based compost pick-up program in Providence. When you sign up, they drop off your compost bucket. Twice monthly, Sol Chariots will come by and take your food scraps to a local farm. Currently, they offer the composting service to the West End. Here's the registration form.
The Woonasquatucket River Watershed Council is hiring! They need a mechanic for their summer Red Shed bike camp. Are you the wrench for them? Maybe you know someone. See the Woony website for more information.
Recycle-A-Bike is calling for volunteers:
What: BikeShop Beautification
When: Sat, April 16 (12-4)
Who: A few green thumbs (and regular thumbs) in getting their community space in Olneyville ready for the season. Pedal over to pitch in as RAB preps and plants their pretty parking lot.
What: Flat-Fix Folks
When: Sat, May 21 (10-3)
Who: Volunteers to help run brief shifts of a basic "Fix-a-Flat" workshop during BikeFestRI. If you can repair a flat, and want to teach others the skill, we need you! Contact patrick@recycleabike.org if interested in volunteering in these or other ways.
Bike Newport is getting ready for a big move to the historic center of town, 29 Spring Street, the former site of Jey's Detailing, where they will combine admin offices, education programs, and bike restoration/distribution work. They're depending on the bike community to help Barn Raise! Your equipment, supplies, expertise, and especially labor will be much appreciated as they clean, repair, paint and move from April 11 to occupancy by May 1. Every night will end at their neighbor and generous host, the Fastnet Pub! Watch the Bike Newport Facebook page for updates. For starters, do you know a bike culture loving electrician? Email henri@bikenewportri.org with offers and connections.
The East Coast Greenway Alliance (ECGA) is hiring a Tri-State Greenway Coordinator. The new regional coordinator will be responsible for coordinating Greenway development in New Jersey, New York and Connecticut. For more on the ECGA, check out their website, greenway.org. Applications will be accepted until Saturday, April 30th.