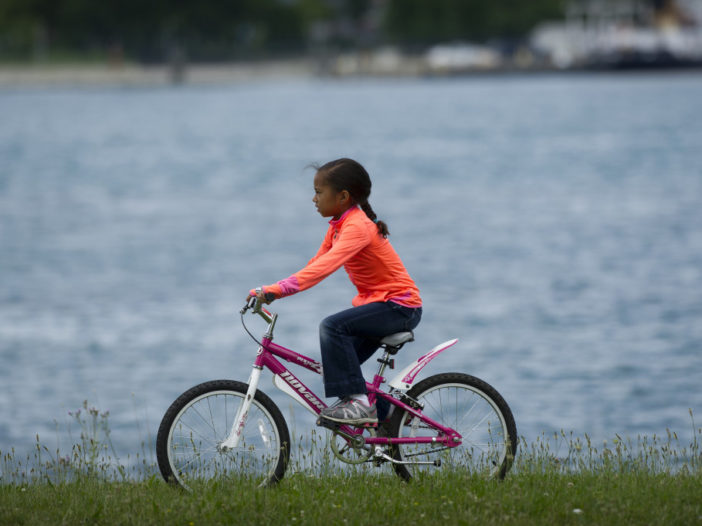 The Rhode Island Bicycle Coalition sends regular email updates on our work to our members. Join today to get involved! This is the update from August 24th, 2015.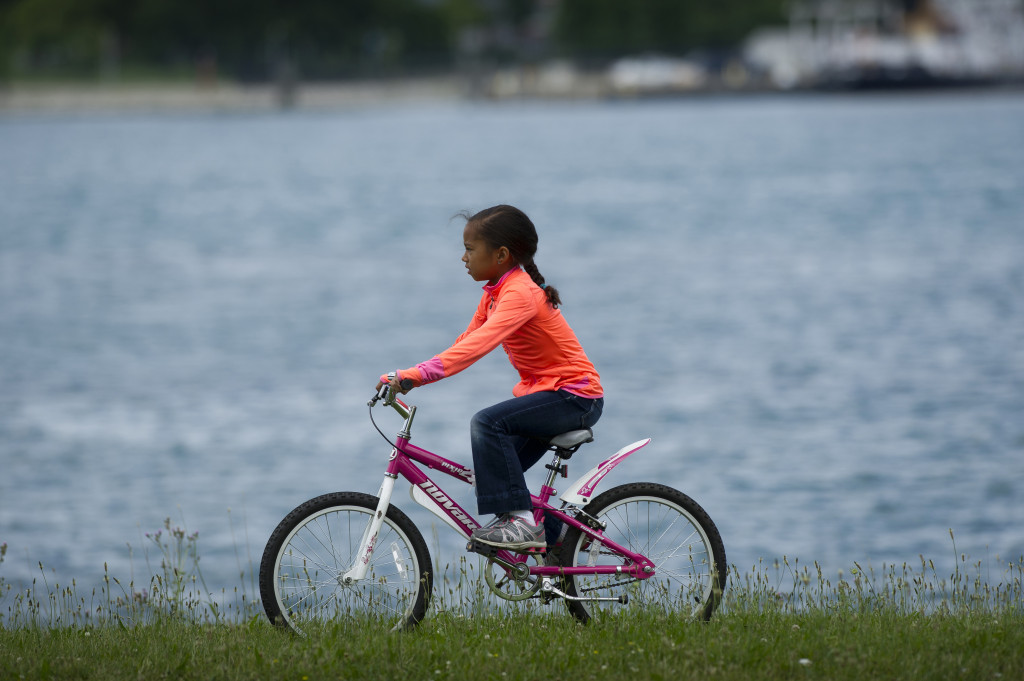 On Monday RIDOT announced that construction to replace the Pleasant Valley Parkway bridge over the Woonasquatucket River in Providence will begin this coming spring. As this is one of the priority corridors for improved bike infrastructure identified by local advocates, it is imperative that this construction project includes safe and comfortable bike facilities. When contacted by RIBike and the City of Providence, a RIDOT representative told us that "it's such a wide bridge, with six lanes of traffic and a wide sidewalk. Maybe bicyclists can ride on the sidewalk?" That answer was unacceptable, so we followed up. On Friday, we got a meeting with Deputy Director Garino, who told us that a change order has been submitted to replace the sidewalk with a bike/ped multi-use track. This is excellent news, and we will continue to stay on RIDOT to make sure that this is implemented well.
We had a great meeting on Tuesday evening with a number of our bike education partner organizations and the City of Providence to determine whether there might be an opportunity to provide bike education in the City's Recreation Centers.
Bike valet is a fantastic service that's been offered by Recycle-a-Bike at the Hope Street Farmers Market in Providence and other events. We've been talking with Recycle-a-Bike about collaborating to grow the program, and we put the finishing touches on that last week and started helping out this Saturday. If you want to sign up to volunteer at bike valet, there's a nifty form here, or you can email info@ribike.org.
We were also thrilled on Wednesday to launch our event designed for people who want to ride bikes more but just need a safe, non-judgemental place to practice. It's called"Get Your Bike On" and meets on the 2nd Sunday of each month at 9:00am in Roger Williams Park by the Botanical Garden, and the 4th Sunday of each month at 9:00am at India Point Park. The first event is this coming Sunday, 8/30, at 9:00am at India Point Park. If you're already super into bikes, maybe one of our other events is a better fit for you. But if this sounds like a good fit for you or anyone else you know, spread the word!
We have a time and place set for the 2015 RIBike annual meeting! It will be on October 19th at Social Enterprise Greenhouse, at 10 Davol Square in Providence, from 6-8pm. There are a few bike racks and more across the street at Olga's, also street parking for cars, a small lot on site, and too many other surface parking lots around the Jewelry District. We'll keep you posted with more details and look forward to seeing you there!
If you're interested in this topic or have anything else related to bikes that ignites your passion, get in touch! Email us at info@ribike.org or call 401-297-2153.