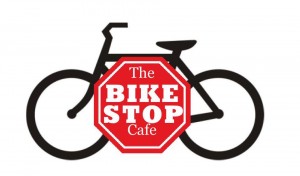 The Bike Shop Cafe in Narragansett is hosting Bill Humphreys as he signs copies of his book "The Jersey Project".
Former International Cyclist, USA National Team Coach & author Bill Humphreys will be at The Bike Stop on Sunday, December 1st at 7pm autographing copies of  "The Jersey Project" voted book of the year by Competitive Cyclist.  "The
Jersey Project" focuses on the history and evolution of cycling
jerseys through pictures detailing not only riders who competed in them, but also the companies who sponsored them.  Bill is an original member of "The Raleigh Boys", the first  American cycling  squad to compete as a sponsored team in a European stage race and he will show the original footage of that race which was produced for Irish TV for the 1973 Tour of Ireland. In addition to the book signing, The Bike Stop kitchen will be open and offering delicious food, beer & wine specials & gift certificate deals.