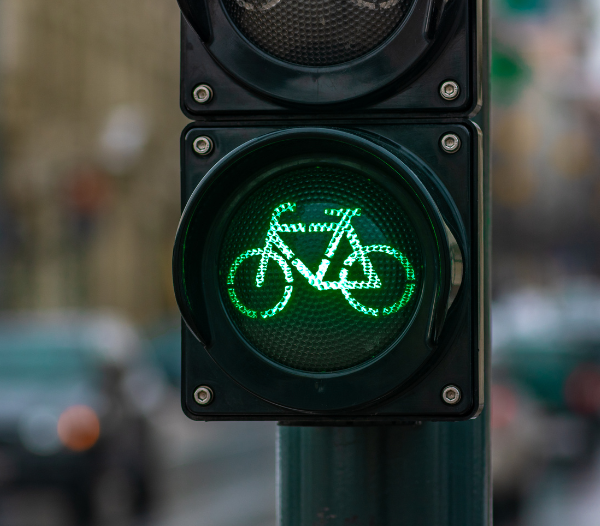 Another guest blog from our friend Barry Schiller with advice about combining cycling and public transportation to make the most of your summer riding.
It is summer and getting outside on a bike is great and, as the League of American Bicyclists says, it helps build a "greener and healthier nation."
Most of us know that, but not all of us know about how much public transit here can extend the range of bicycling. For example, you may have missed the announcement about the return of the Providence-Newport ferry, operating until October 9. Through September 2 there are 4 round-trips/day on weekdays. The ferry leaves Providence at 9:30am, 12:30, 3:30 and 8pm and each trip takes an hour. There is free parking at the Providence dock. Return trips leave Newport at 11am, 2, 6:30, and 9:15pm. On weekends two of the trips also stop in Bristol so the schedule is different. See www.seastreak.com for more information including holiday schedules and reservations. Fares are $12 each way, half-price for seniors, disabled, children and bikes are carried at no additional charge. It is a fun way to see the Bay, and then ride around Newport, or, if from Newport, ride around Providence or even access the Blackstone bikeway. The ferry is supplemented by frequent Providence-Newport Route 60 RIPTA service that provides a lot of flexibility for a round trip. RIPTA also carries bikes for no additional fare, and has connecting service between downtown Providence and the PVD ferry landing. See www.RIPTA.com for additional information.
MBTA trains are another transit option. Weekdays have 20 trips each way between Boston and Providence, 10 of them also stop at TF Green and Wickford Junction. 15 of the 20 trips will carry bikes, also for no additional fare. On weekends, all 9 trips allow bikes though there is no service to the airport and Wickford stations. However, the MBTA has a $10 weekend pass that can be bought on the trains that allow use of the entire commuter rail system all day both on Saturday and the following Sunday. I note Back Bay station has easy access to the Charles River bike paths that give access to Watertown, Harvard Square, and MIT. With the weekend pass one can consider going to Plymouth, Scituate, Rockport, Concord, Lowell and many more places. See www.mbta.com for full schedules and further details.
I've found that in many cases RIPTA service is much better than non-users think it is. For example, Providence -Newport #60 runs 50 trips/day each each way on weekdays and even on weekends has 30 round trips Saturday and 22 on Sunday. Many of RIPTA's core routes have similar levels of service. RIPTA goes not just downtown but to just about all the bike paths, such as the East Bay path served at multiple points by that Route 60, and also by Routes 32, 33, 34. Routes 71 and 75 can take you to the Blackstone, while 13, 17, 30, 31 accesses points along the West Bay path, as 64, 66, 69 does for the South County path. RIPTA goes to all the community colleges, colleges and universities, hospitals, the Roger Williams Park zoo, Slater Mill, most big shopping centers. Check it out, including maps, at www.ripta.com or call 781-9400. RIPTA 's bike racks are on all full-sized buses and again note there is no extra charge for using them for your bike.
All this makes bicycling even more practical as transit extends the range. Enjoy!