Bike to Work Day is the granddaddy of all National Bike Month events. Started in 1956, this day is a time to try out commuting to work by bike, even if that's not something you'd normally do. This year, Bike to Work Day is on Friday, May 20th. In Rhode Island, we're celebrating Bike to Work Day all over the state for the first time.
There will be a big celebration in downtown Providence from 7-9am, in Burnside Park, with free food, booths with community organizations, and a few special guests to applaud your bicycling efforts. In Providence, there will also be bike trains coming into downtown from all parts of the city, so you don't have to bike alone! If you're interested in volunteering at the event, we could use help staffing the welcome & food tables and watching people's bikes at bike valet! Email alex@ribike.org if you're interested in helping out.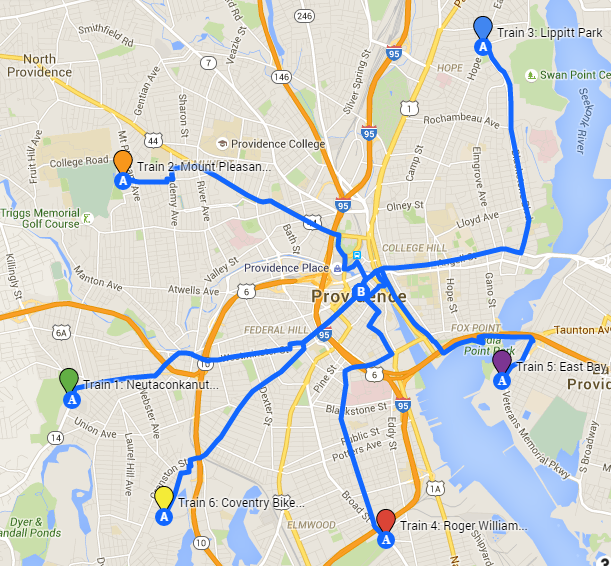 In Newport, the morning activities in Washington Square will be supplemented by an announcement at 4:00pm, a community ride at 5:00pm, and a party at 6:00pm.
There will also be Bike to Work Day celebrations in Central Falls, South Kingstown, Bristol, Warren, and Charlestown.