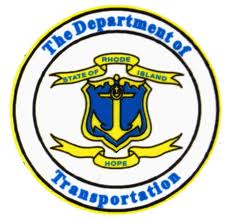 RIDOT announced this week that another round of video surveying will be conducted on 4 of the state's bike paths the week of June 6th.  Similar to last years surveying on the East Bay Bike Path, while the path is not closed, RIDOT is recommending that path users stay off the paths on the day of the survey, as there will be a vehicle travelling the length of each path, obstructing it.
During the survey operation, video images will be captured every 50 feet. A 7'2" wide vehicle will be traveling slowly down the bicycle path restricting most of the path's width and making it difficult for users to "share the road."
Too bad RIDOT doesn't have a partnership with Google to get the Google Street View Trike onto the bike paths, it would be less disruptive and some of us would actually make an effort to go see the thing riding down the path.
Each path is to be surveyed between 9:30AM to 4:30PM on the following schedule:
Monday, June 6:

Blackstone River Bikeway: Cumberland to Woonsocket

Tuesday, June 7:

Washington Secondary Bike Path, including the Coventry Greenway, from Coventry to Cranston

Wednesday, June 8:

William C. O'Neill (South County) Bike Path: South Kingstown
Fred Lippitt Woonasquatucket River Greenway from Providence to Johnston
Full Press release from RIDOT.