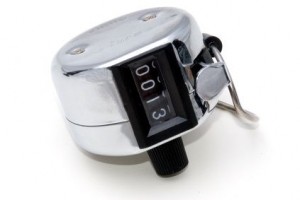 We were contacted by Hillary Leonard from URI's Transportation Center asking us to put out a call for help.  The Transportation Center is looking at the economic and social impact of Rhode Island's bike paths and hoping to collect some count date that will be part of the project.
We will be following the guidelines of the National Bike and Pedestrian Documentation Project which aims to gather data to help inform planners and policy makers about bicycle and pedestrian usage.

Volunteers – 34 time slots
I am looking for volunteers for two time slots – this weekend and next week.  Specifically we will be counting between noon until 2pm on either Saturday or Sunday (May 10 and 11) and between 5pm and 7pm on either Wednesday May 14 or Thursday May 15. I only need one weekend slot and one weekday slot per location.  People are  welcome to count on both the weekend and weeknight.

I have created links to online sign up sheets for various locations on the bike paths throughout the state.  If you are willing, I would appreciate it if you could forward these links to your contacts and club members or post the links on a website. Of course if you wish, I would be happy to send an email to your contacts or contact them in a different way you see fit. Once volunteers have signed up, I will send them an email with the directions for counting and a counting form to complete.

Online Sign Up Sheet Links

North and West Rhode Island:
Blackstone River Bikeway, Fred Lippitt Woonsquatucket River Greenway,  Washington Secondary Bike Path:
https://www.volunteersignup.org/3KH4R

East Bay and Pawtucket:
East Bay Bike Path and Ten Mile River Greenway
https://www.volunteersignup.org/ALH7L

South County and Quonset Bike Paths:
https://www.volunteersignup.org/WQPC4
If you have some free time and are looking for a way to get involved with bicycle advocacy, without a long term time commitment, this is a great way to help out!  It would certainly help our cause and make a stronger case for spending dollars on bicycle infrastructure, if we can show how many people are biking.
Comments or questions can be either posted here or directed to Hillary Leonard at URI (hleonard@uri.edu).