May is Bike Month around the US. 2020 threw us for a loop, but we're back this month with some fun activities to kick-start your summer!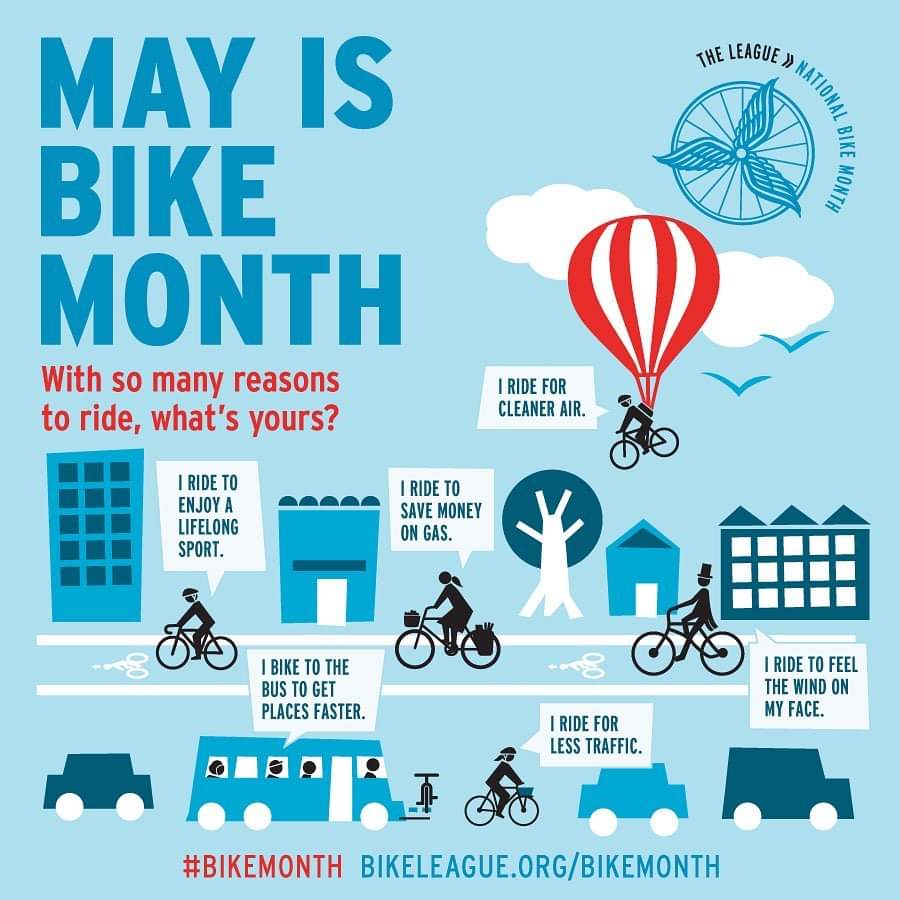 Bike Month Challenge
It's not too late! Register at lovetoride.net and join the RI Bike team.
Put some extra excitement in your cycling adventures during Bike Month. Join the RIBike Love to Ride team for the National Bike Challenge. It's simple and easy!
Our challenge is to ride 11,904 miles during May. Rhode Island has 384 miles of tidal shoreline. Can we team up to ride 384 miles a day in May? Let's have some fun!
Step 1 Join Love to Ride https://www.lovetoride.net
Step 2 Join the RIBike Team. On your profile page: Click on Join a Group/Club & look for RIBike If you already belong to a Club, click on the "+" sign to add RIBike
Step 3 start riding your bike as often as you can. Ride to work. Ride to have a coffee. Ride because it is a beautiful day!
Step 4 Record your miles on the RIBike site either manually or through an App like Strava.
Step 5 Have fun!
Let's show our big bike energy in Little Rhody!!
Bike Month Bingo
Need a little extra riding inspiration? How many of these can you check off this month?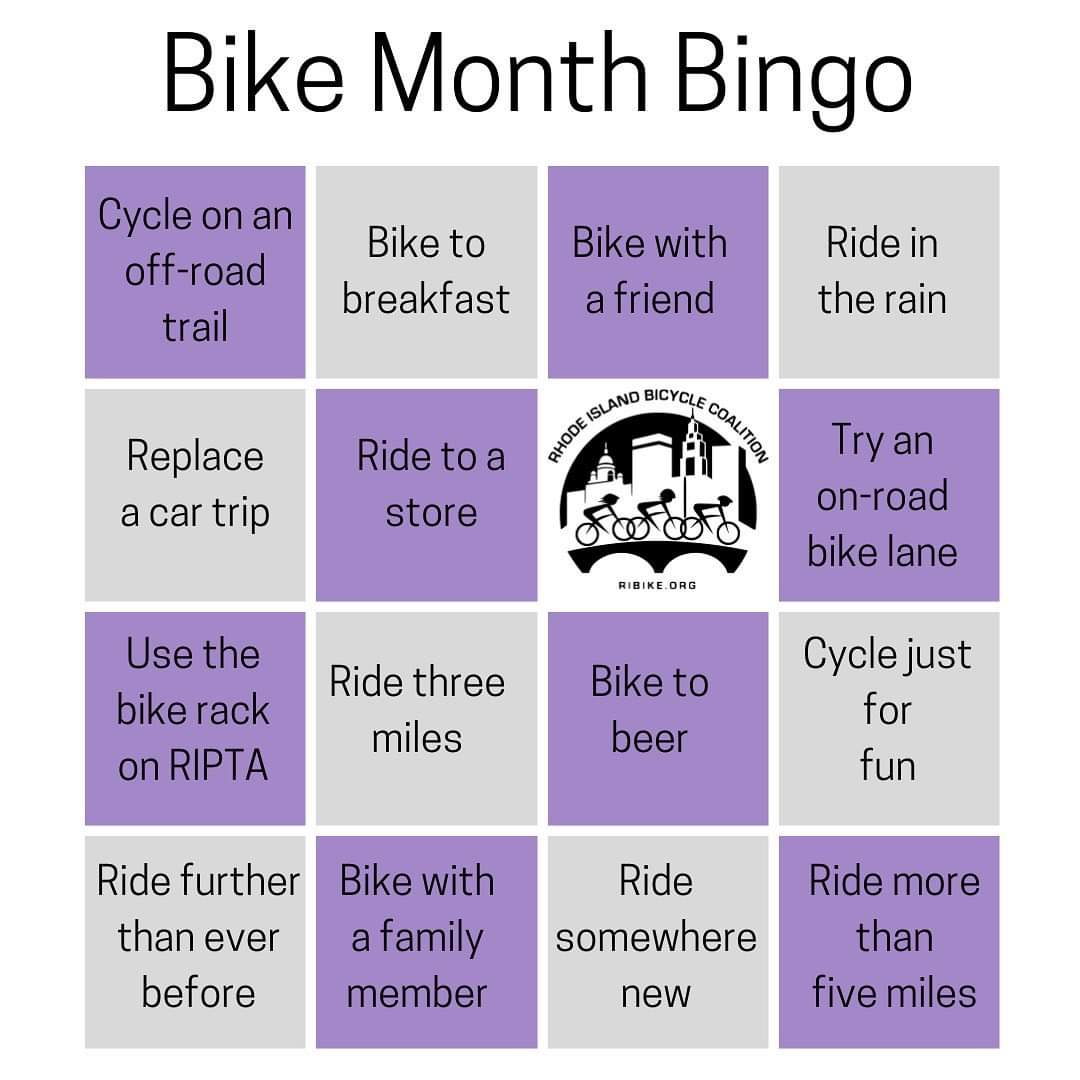 Why do YOU Ride?
While you're out, take some pics and tag us! We love to see people enjoying the ride! @RIbicyclecoalition on Instagram or @ribicycle on Facebook!
Want to be featured on RI Bike's pages? Head over to Why I Bike and tell us why!
If you want to know even MORE about Bike Month, head to the source – The League of American Bicyclists. There you can find how to celebrate Bike Month in an hour, or 15 minutes, or even 30 seconds!