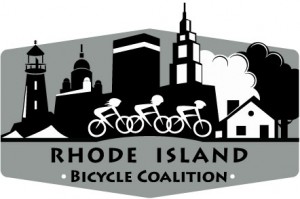 Updated: Location Changed!
The Board of the Rhode Island Bicycle Coalition will be holding it's annual member's meeting on Monday, July 9th 2012.   The evening will begin with a short formal meeting to elect Vice President and Treasurer as well as establish committee chairpersons.  After the business is concluded, a presentation discussing highlights of the recent past, as well as giving an overview of the current plan for growing RIBIKE's ability to advocate more effectively.
Members are eligible to stand for office, committee chairs, and vote.  If you want to do more, now is your chance!  Want to just hang out and talk about bicycles and your ideas for how to make Rhode Island better, we can do that too!  If you aren't a member yet, join now so that you have a say in how RIBIKE advocates for you?
Annual Meeting
When: Monday July 9, 2012, 6PM to 8PM
Where: Wyndham Garden Hotel, John Brown C,  220 India Street, Providence
Agenda:  Officer Elections, Committee Chair Confirmations, RIBIKE road map, Open Forum
Light refreshments will be available, as well as cash bar and full service menu.