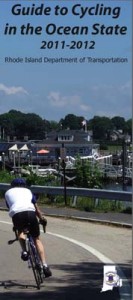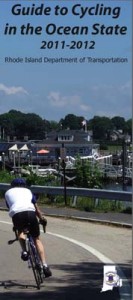 RIDOT announced today the release of the 2011-2012 Statewide Bike Map.
The new bike map highlights more than 50 miles of off-road bikeways across Rhode Island's network of eight major bike paths. The map includes RIDOT's newest bike paths such as the 2.5-mile Quonset Bike Path and the 1-mile Warren Bike Path, and new bike path segments on the Blackstone River Bikeway, the Coventry Greenway (part of the Washington Secondary Bike Path) and the William C. O'Neill (South County) Bike Path. Designated parking lots for each path are also indicated on the map.

For experienced on-road cyclists, the map highlights hundreds of miles of roads marked as suitable and most suitable for cycling. The map also provides valuable information about steep grades and the direction of the uphill and downhill segments along these roads.
You can download the online version or request a printed copy be sent to you.  This is a great asset to the cycling community.  Thanks to RIDOT for once again preparing and updating this map!