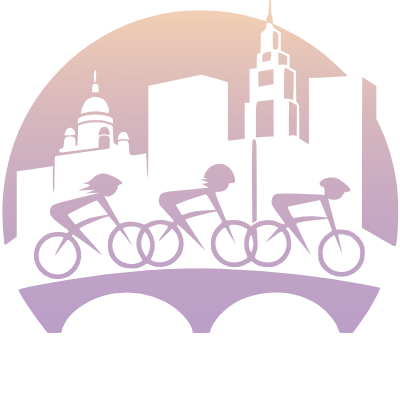 Are you new to biking or has this activity been a part of your life forever? Cycling has always been social, since early childhood, even before physical and mental fitness became regular priorities. It started with bouts of "tire tag' in the cul de sac, onto sprint races down the street, then discoveries and adventures beyond the neighborhood streets.
What motivates you to get out on your bike? Motivation to bicycle anywhere is almost a default. If there were enough infrastructure available, I might not own an automobile. I've cycled to "all of the above" as often as possible, and those are satisfying moments. Muscle powered mobility is most healthy for humans and our environment.
Do you participate in organized group rides? I prefer to ride my bike all over Rhode Island, New England, and the world–alone and in groups. The local group rides organized by bicycle shops and community groups are a great way to get introduced to new peoples and get more familiar with new places. For example, on Aquidneck Island there are regular weekend social rides for the avid cyclist (Ten Speed Spokes, TSS) to special event rides–Longest & Shortest Day Rides (TSS) to community action events like Farm-to-Farm, Daffodil Days, Memorial, and Moonlight Rides organized by Bike Newport. These and other events, like Newport Folk Festival, offer the chances to expose others to the fun of bicycling together.
What does biking mean to you? Bicycling continues to play a significant role in my life. One of my first jobs was delivering newspapers to more than 200 households. Physical and mental fitness are maintained at high quality levels because rides become regular times to exercise, meditate, and more. Riders know their neighborhoods and surroundings. Your physical senses and social sensitivities stay sharp, and not just from avoiding traffic hazards to stay safe. If I could no longer bicycle, I would be challenged to find as high quality enjoyment, indoors or outdoors.
What is the next thing you want to do with your bike? Some of the next global places I will cycle will be Canada and Central Europe. I have been planning self supported trips not only from Burlington to Montreal, but also the EuroVelo routes across Italy, Czech, Austria, Hungary, and Croatia. Some of the regional places include the East Coast Greenway–segments from Maine to Florida, Other regional rides are the GAP/C&O Canal Paths in PA, MD, D.C. More local places include Eastern Connecticut routes like The Airline Trail and Natchaug State Forest.